Some players just can't resist the power game. You've got to love the feeling of taking control of a point with a third shot drive, putting a ball away with a passing shot, or best of all, crushing an overhead smash! If you're a power player, look for paddles with the following characteristics: an elongated shape, fiberglass face, long handle and thin core. Paddles with these traits tend to return more energy to the ball and increase the speed at which it travels back to your opponent.
The Top 5 Paddles for Power (in no particular order)
This paddle was designed with input from pros Lucy Kovalova and Matt Wright to provide reliable response. The Atomic13 edge guard is slimmer than most models and serves to reduce shock while enhancing speed. It also uses a coating on the face for a reduced feeling of impact while adding responsiveness.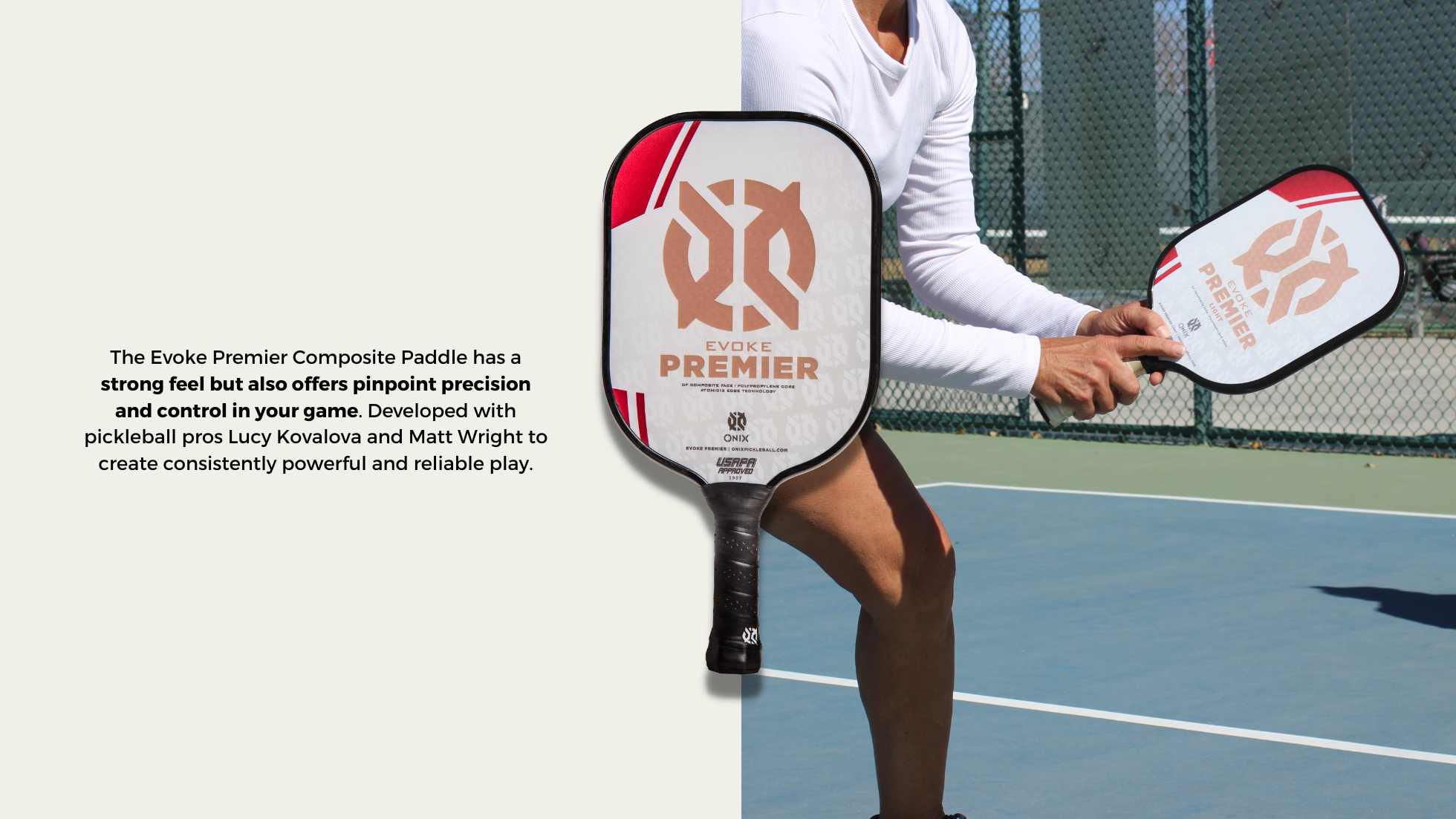 A deceptively powerful paddle from Prokennex, the new Kinetic Black Ace has a raw carbon fiber face that gives control, but the pop off this paddle is amazing. It allows you to play at 75% most of the game and have so much put-away power when you go for it at 100%. It takes skill to harness the full potential of this paddle.

This is Jay Devilliers' paddle of choice and has an elongated 16-1/2' design for excellent reach and comfortable two-handed shots. A variety of helpful enhancements are included in this design, such as a seven-layered skin to improve reactivity, and 'V-Struts' embedded between the face and core for high-level stability.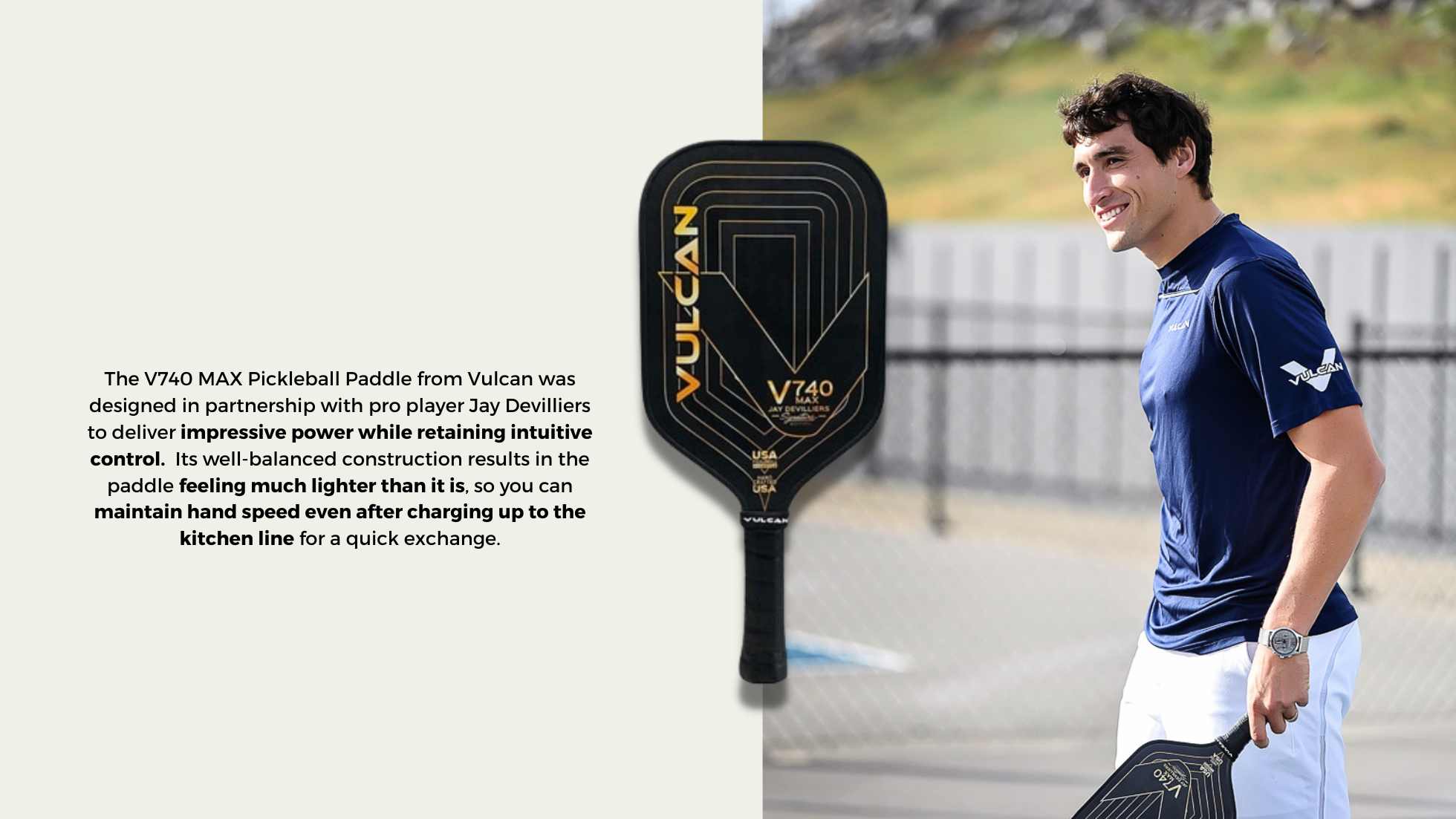 When Selkirk introduced their Power Air paddles everyone was waiting to see if they stood up to the name... they did and more! This is the most powerful paddle that Selkirk has put into the mass market so far. With the hybrid blend paddle face of fiberglass and carbon fiber you get pop and responsiveness from this paddle. The elongated shape of the Invikta gives it the most power in the Power Air series.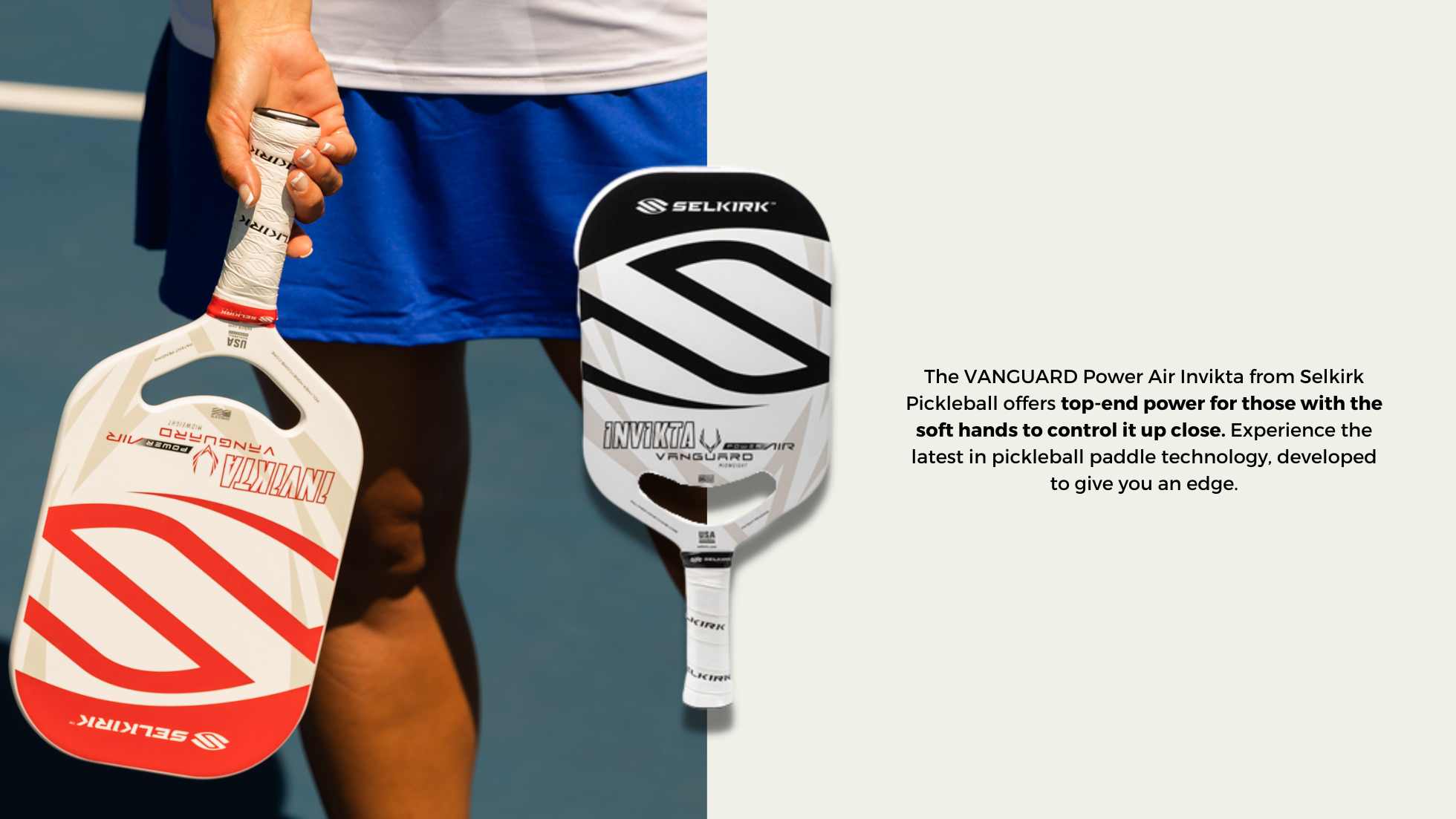 The CX11E's core is made up of hand-laid graphite chambers which cannot delaminate from the surface, not only offering durability but also long-term consistency. This is another lengthy option at 16-5/8", with an edgeless design that allows players to utilize the entire face. It has a thin 11mm core that creates a soft touch but with lots of pop.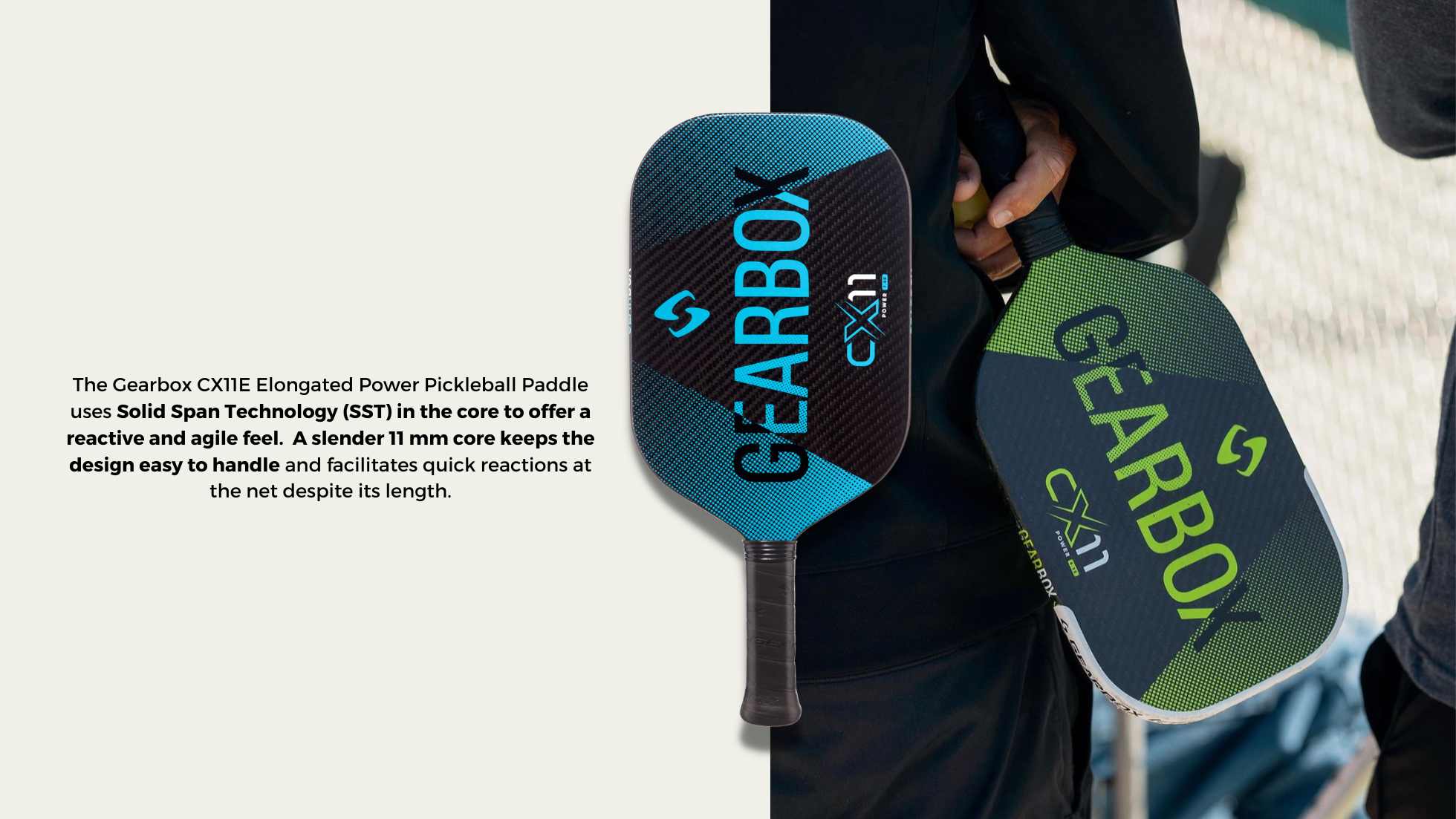 Honorable Mentions Include:
Shop ALL Power Paddles at Pickleball Central
---
Technically any paddle can be a power paddle if you swing with enough vigor, but these are great options if you want to enjoy that same kick while conserving energy. If you have any favorites that have added speed and strength to your game, let us know in the comments.
Not sure which one you should get or want to know more about a certain paddle? Call us at 1-888-854-0163. Nothing makes us happier than helping you find a paddle that fits your game. Buy with confidence, knowing you have a 30-day test drive to make sure it works on the courts – where it counts.