Details
A long 16-1/2" paddle with a 13.5mm core that provides a fast and aerodynamic feel. Arrives with a powerful 8.2 oz. weight and textured surface for spin capability.

Mid-Heavyweight/Medium Grip
JOOLA Ben Johns Hyperion CAS 13.5 Graphite Pickleball Paddle
The Ben Johns Hyperion CAS 13.5 Graphite Pickleball Paddle from JOOLA has a 3.5mm (0.53") core for maneuverability and hand speed, a punchy feel, and an elongated, versatile shape approved by top player Ben Johns himself. This design delivers excellent reach and follow-through, plus it's topped off with JOOLA's innovative sand-blasted Carbon Abrasion Surface (CAS) to add spin to your game that is tricky for your opponents to deal with. The face is comprised of two fiberglass layers and one layer of carbon fiber to provide enhanced defensive capabilities and control over dinks, in addition to potent drives.

The Ben Johns Hyperion CAS 13.5 Paddle weighs 8.0 – 8.4 oz., which retains the power needed to drive pickleballs through gaps in your opponents' defenses. The overall length is 16-1/2", with a 5-1/2" long handle that leaves room for double-handed backhands. Its grip circumference is 4-1/4" which creates a mix of cushioning and security, especially when paired with the ergonomic ridged texture and sweat-reducing perforations inherent in JOOLA's "Sure-Grip" design.

The Ben Johns Hyperion CAS 13.5 Graphite Paddle from JOOLA Pickleball will let you cover the court, set the game's pace, and easily change up your tactics to keep your opponents guessing.

Actual grip sizes may vary up to 1/8".
Test Reviews of the Hyperion CAS 13.5 Pickleball Paddle:
"The new Ben Johns Hyperion CAS 13.5 Graphite paddle is lightweight and can deliver a powerful, targeted shot. The first thing I noticed was how comfortable and secure the grip felt in my hand, with plenty of room to deliver a two-handed backhand shot. I had no concern about the handle slipping in my grip and was easily able to shift my grip for the forehand and backhand shots. I noticed I was able to better place spin shots deep in the court on my return of serve. The lighter weight paddle allowed me to place a deep shot with less backhand swing in preparation, as well as punch and more accurately place a shot at the net. Overall, this paddle added a few new shots to my game. This paddle appears to be quite versatile and would suit players with different skill levels, including those new to pickleball and more advanced, competitive players. To sum up. Thumbs up for the longer handle, secure grip, ability to control shot placement, and make versatile shots effectively."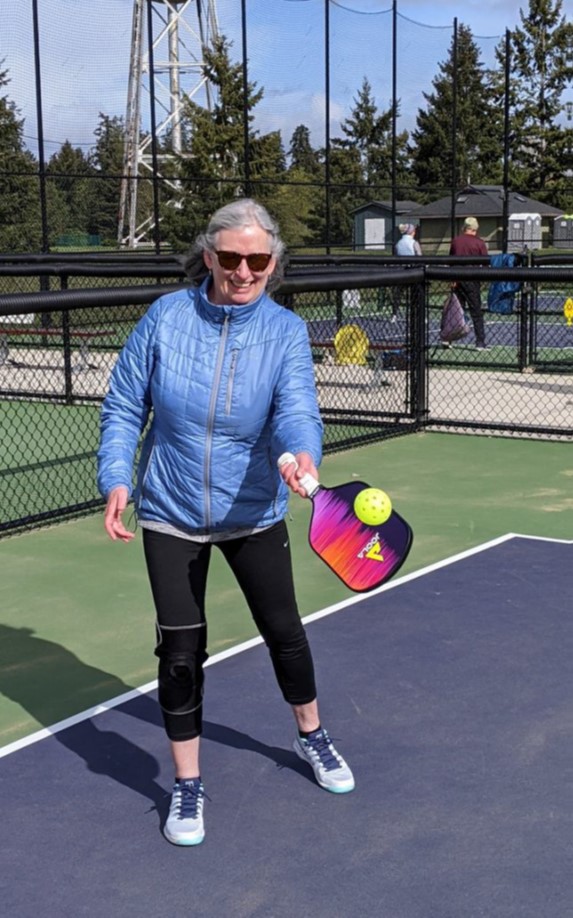 - Ellen Weaver
Bainbridge Island Pickleball Club
"I am a 3.0 to 3.5 rated player and have been participating in this great sport for about seven years. The Joola paddle was very responsive for power and touch. It responded well when dinking and during slams and lobbing. The thing I liked best about the paddle was the longer handle and large diameter grip which allowed for improved backhand power and control. In my opinion this paddle is best suited for players who prefer a heavier paddle, with more length and less width on the face. I am also more comfortable with more surface coverage in the neck area. Although this longer design allowed for more powerful slams and extended reach, those are not features I am looking for. Because I already have long arms and a strong slam shot, I personally feel the need for a wider paddle. I found also that the Joola paddle performed well during serves. It did not take long to get the feel of using a new paddle. In conclusion, I feel that the Joola paddle is a beautiful, well-made product."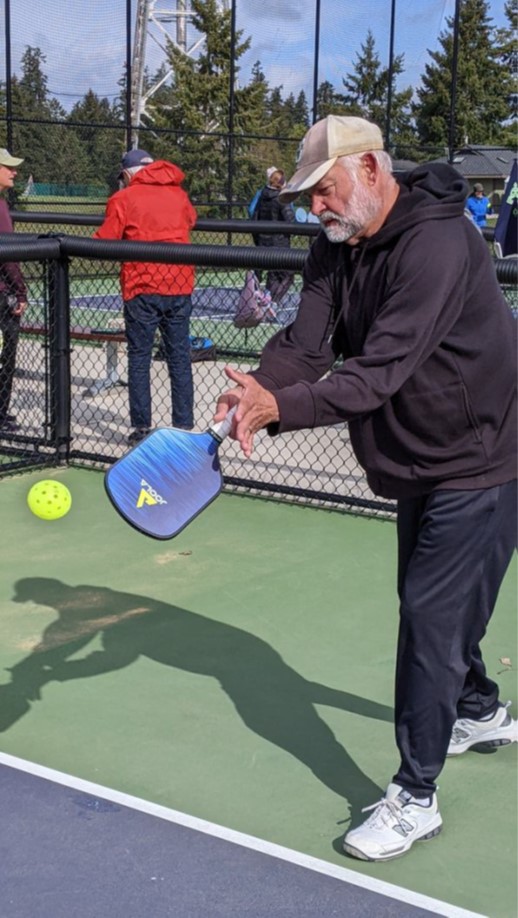 - Ed Stormer
Bainbridge Island Pickleball Club
Specifications
JOOLA Ben Johns Hyperion CAS 13.5 Graphite Paddle Technical Specifications
Weight Average: 8.2 ounces
Weight Range: 8.0 - 8.4 ounces
Grip Circumference: 4 1/4" (Medium) Actual grip sizes may vary up to 1/8"
Grip Style: Sure-Grip Technology
Grip Manufacturer: JOOLA
Handle Length: 5.5"
Paddle Length: 16.5"
Paddle Width: 7.5"
Paddle Face: Hybrid-Ply Multi-Layered Face with Carbon Abrasion Surface (CAS) Texture
Core Material: Response Polymer Core
Core Thickness: 13.5mm (0.53")
Edge Guard: 1/4" overlapping paddle face
Manufacturer: JOOLA Pickleball
Made in the China
Reviews
()
Pickleball Product Review

Pickleball Product Review

Joola CAS (Rainbow Paddle)

Excellent Blend of power and control. Lively action and accurate refraction during high speed volleys. Easy to maneuver handle allows for precision placement of (1) ground stroke shots, (2) soft game dinks and (3) fast volley exchanges at the net. Yes, you can have it all with this exquisite looking paddle! Play great and look great!

liked it from first hit

liked it better the second time I played with it.

Joola Ben Johns CAS 13.5 graphite paddle

I love the paddle feel like I have more power and control I'm giving it an A+

Handle length

A 5 1/2 inch handle doesn't seem long enough for a two-handed grip unless you have really small hands. A 6 inch is much better.