Details
These are the most popular outdoor pickleballs, and it's not difficult to figure out why. The hard plasticity and responsiveness of this ball makes it a favorite among players.
Dura Fast 40 Pickleballs by ONIX Pickleball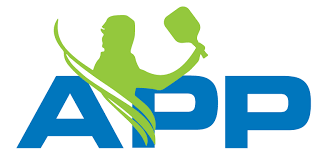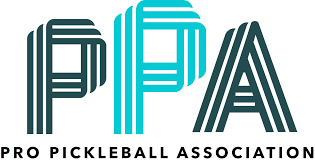 Official ball of the APP & PPA Professional Pickleball Tours.
The Dura Outdoor Pickleballs, also known as the Dura Fast 40, are a seamless one-piece rotationally molded ball specially designed for pickleball. They, like all outdoor pickleballs, have thick walls. The purpose of using hard plastic for a pickleball is to increase the life span of the ball in rough outdoor conditions. The name of the ball is short for "durable" and these balls live up to their name.
The ball is made by injecting a single glob of hot plastic into a mold. The mold is closed and rotated to spread the plastic evenly around the walls of the mold. When the mold has stopped spinning it is opened and the new ball is removed from the mold. Sometimes there is a minor separation seam from excess plastic that leaked out of the mold. This excess plastic is sanded off. Look inside the ball and you will not see a seam.
The patented hole pattern was designed by an aerospace engineer to create the the best possibly flight pattern. There are two sizes of holes drilled into this ball. The two sizes of holes and the hole configuration, help make the ball more aerodynamic in turbulent wind conditions.
The Dura Outdoor Pickleball is a heavy ball, weighing 0.92 ounces. This weight helps keep the ball flying straight even in windy conditions. The weight also makes them a fast ball, compared to the softer and lighter
Jugs Indoor Pickleball
. The Dura are also a rather big, the ball measures 2.9375" in diameter. The ball has an average bounce height of 32", promising lively response to every hit.
Formerly called the Dura 56, the manufacturer changed the name several years ago to the Dura Fast 40.
For many years, this ball has been the official ball for the USA Pickleball Association's National Championship Tournament.

Orange Dura Balls
Reviewer: bert coates from Tucson, AZ United States
Yes. they arrived and are already in play. I personally thing they are worth the extra buck per package. Our 4 new courts have a textured surface and these balls seem to wear evenly -- where the cheaper balls form a ridge.


Dura Outdoor Pickleball
Reviewer: Brian from Auburn, CA United States
I'm Pretty new to the sport, but this is the ball of choice where I play. Some of the other one's are as hard as a rock, the Dura seems much easier to drop in the kitchen, if that's your game these work well. As always the service from this company was very good!


Good quality
Reviewer: Westa Marshall from Siler City, NC United States
Quality ball. I like the choice of colors. I ordered indoor and outdoor balls in different colors to make it easy to differentiate.


Great Product
Reviewer: Anonymous Person from Old Bridge, NJ United States
These balls are really very good. Easy to see in the sun or on a cloudy day. They also have a nice bounce to them. Would recommend


Dura Outdoor Balls
Reviewer: TERRY WATTS from MARYVILLE, TN United States
They've proven to be amazingly reliable and durable for the use/abuse we through at them. We've been playing with 5 dozen balls 6 days a week across 6 courts and there've only been 6 cracked balls (occurring recently, the last 6 weeks) since back in September. A great value!


Dura outdoor pickleballs
Reviewer: Martin Conley from Egg Harbor Twp., NJ United States
We use Dura outdoor pickleballs at our 55+ community five (5) days a week, two+ hours per day, and they just last and last.
I prefer the orange and yellow balls, but ordered teal ones this time. Hope they last as well as the others.
I order exclusively from Pickleball Central, as I know that my order will be processed immediately and will be top quality.
Thank you.


balls
Reviewer: Judy Radke from Fort Myers, FL United States
Best out door balls. Due to wear & tear on an asphalt, as expected they don't last forever so I by a dozen about 2 or 3 times a year.


dura outdoor pickleball
Reviewer: Joyce Stannard from Essex Junction, VT United States
Have been ordering these balls for years. Never disappointed.


Good Quality!
Reviewer: David M from Cedar City, UT United States
Well build and will be lost before being worn out.


Worth it
Reviewer: Anonymous Person from Tacoma, WA United States
If playing a lot out side the reality is eventually they will crack. Usually have to buy a few new ones when the weather is good to play in the summer. Aside from that they are the best to play with. Can put plenty of spin and speed on them.


seems great
Reviewer: Anonymous Person from tamarac, FL United States
The first thing I noticed is that I definitely look better serving long & wide than with "that other brand" ball.
I also have more confidence in hitting the ball into the net than ever before.


Dura outdoor pickleballs
Reviewer: Ken Carr from Sherman, TX United States
Same size as indoor balls but size of holes smaller than indoor balls. However still good idea to get different colors to keep from getting them mixed up. Smaller holes on outside balls apparently designed to keep the wind from having as much effect on them as a indoor balls and their larger holes. Not sure if that's the case. One difference
I noted was that indoor balls have more bounce. Outdoor balls seem to hold up well on rough surfaces such as cement.


Long Lasting, Pretty good bounce
Reviewer: Anonymous Person from St Augustine, FL United States
by the breeze at alBought a dozen of these to try them out and they worked great outdoors. We are in Florida so there is always some ocean breeze with heavy humidity. These were not affected l.


Yellow Ball
Reviewer: Daniel Duval from Summerfield, FL United States
Our club likes the yellow Dura balls because they are heavier and perform better in the wind. They also last longer than the thinner balls. I also like the very fast delivery from your company as well as the free shipping.


Outdoor pickleballs
Reviewer: Anonymous Person from Berlin, MD United States
So glad you offer a different color! Everyone has yellow, we got the teal, and this way we can keep track of our balls


Always exceptional
Reviewer: Nancy Freiberg from Schofield, WI United States
Our club only uses the orange Dura Outdoor Pickleball. Have tried the other colors over the past two years, but everyone prefers the orange ones. Can see them on our courts clearly, hold up very well over the summer four times a week and are they only ones we use. Only time we wondered if we should change color was when the leaves started to change and fall. Blended in then.


Dura Outdoor
Reviewer: Joe Vartanesian from Wake Forest, NC United States
They tend to last longer than others on tennis court surfaces


Color
Reviewer: Gail Evans from Santa Cruz, CA United States
The only problem was the color - teal. They are harder to see on a green court.


Great long lasting Pickleballs
Reviewer: Nancy Freiberg from Schofield, WI United States
Our club uses the orange Dura Outdoor Pickleballs exclusively. They hold up well in hot and cold weather as we are still playing outdoors, even in hail. The orange is the easiest to see and our favorite.


Solid ball
Reviewer: Bret S from Orefield, PA United States
Great ball that seems very sturdy. We play a good mix of dink and smash and while some other balls seem to crack or get a soft spot these are more solid.


orange balls
Reviewer: Donald Kaufman from Haslett, MI United States
good visibility. Although outdoor balls played once with them indoors, very lively and good bounce.
Specifications
Dura Outdoor Pickleballs technical Specifications
Weight: .881 ounces
40 holes (Note: These balls have 16 holes that are 0.335" dia. and 24 holes that are 0.270" dia.)
Diameter: 2 15/16"
Bounce (from 75 inches on concrete floor): 32 inches
Manufacturer: ONIX Sports
U.S. Patent # 8,357,062
Reviews
(1854)
was not what I hoped for

balls break too easy in cool weather

Pickle Balls

Great Delivery and performance of balls

Horrible poorly made

Seems are pronounced and ball is poorly made I need a refund these are horrible ***PBC Response*** Thanks for taking the time to leave a review! Every ball is not designed for every player or environment. Please reach out to our customer service team by phone or email for more information on how to return these with in 30days . - Anastasia, PBC Team

Dura Fast 40 Neon

These are my favorite Pickleballs because they are a heavier weight so wind doesn't affect them as much, they take longer to crack and therefore last longer, and the color is easy to follow on the court. They are expensive but are worth it.

Dura Outdoor Pickleballs

These are great balls for high end play.

Onix Durafast pickleballs

They were all oblong. None of the balls in the pack were round.

dura fast 40 balls

excellent

Bad Quality from Manufacturer

All six of these Dura's were warped from the factory. ***PBC Response*** Hi there, thank you for taking the time to leave a review, but I am sorry to hear you are experiencing issues with the balls Our customer service team has reached out to you to help navigate a solution to your issue. - Anastasia, Pickleball Central Team

Great product!

Love these balls!

Dura fast 40 pickleballs

Nice pop to these balls and very durable. Ball of choice for me.