Details
The Rally Portable Pickleball Net features orange powder-coated frame and buckle net tension straps. Includes carrying bag for easy transport. Regulation size, 24 lbs.
Rally Portable Net System
The Rally Portable Pickleball Net System is a long-lasting and stable net that will allow you to play wherever you want. This system is composed of steel tubes that can be slid into one another for easy setup within 5 minutes. Use it on any even surface to quickly prep for a game. This system has fairly long base legs which ensure it will stay put regardless of windy weather or light jostling.
The Rally Portable Pickleball Net System uses a tough net that is made from black mesh and has vinyl bindings along the edges and center. This reinforces the net, and the central pocket has extra padding at the top to prevent the fiberglass rod from poking through. While the net can be used outdoors, it should be stored in its carrying bag when not in use to prevent weather damage over time. The net follows USAPA tournament guidelines and measures a standard 22 ft. by 36 in.
The Rally Portable Pickleball Net System provides everything you need in a solid net, from security to flexibility.
Please note:
There is a 10% restocking fee on all returned net systems.
Click here for a PDF of instructions on how to set up the Rally Portable Net System.
"I just want to send a word of praise for your product! I put a pickleball court in my driveway about four years ago. At that time I purchased the Rally Portable net from you, and my friends helped with set up and take down each time we used the net. Along comes Covid-19 and we started to play at my house every single day. After a while the decision was made to just let the net stay up in my driveway and purchase a new one when it dies. However...this net has now withstood rain, snow, heat, humidity, hurricanes...out in the elements day in and day out, and being moved across the driveway each day to set it up. After more than two years of this abuse, it may have a bit of rust, but it is still going strong!! No one could ask for anything more! Go Pickleball Central! Thank you for a great product!"
- Patti & The Pandemic Picklers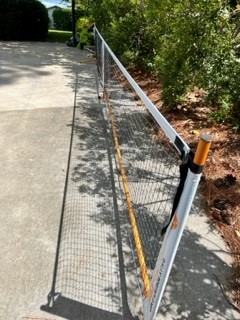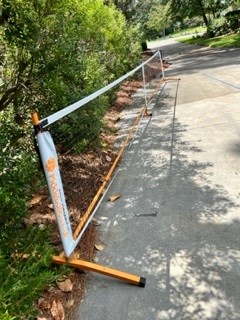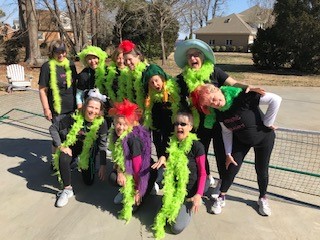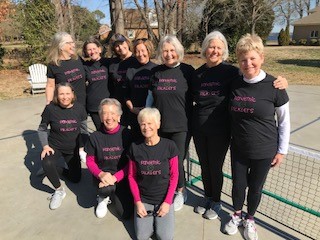 Specifications
Rally Portable Pickleball Net System Technical Specifications
Powder-coated steel frame
Approximate weight: 24 pounds
Regulation width: 22 feet

Warranty Information: This net system frame is covered against manufacturer defects for a period of 60 days from date of purchase. Warranty is on frame only and does not cover damage from misuse or exposure to weather.

WARNING: Portable Net Systems are designed to be used for either indoor or outdoor use. However, please do not leave this product outside for extended periods. We suggest that you store your system indoors and not expose to wet or extreme outside elements. Although most Portable Net Systems are rust resistant, they are not rust proof. Our manufacturers cannot warranty products that are left outside for extended periods.
Reviews
()
Excellent quality and price

Received my net quickly and for a good price. Easy to put together and good quality product. This is for a home court on my driveway and I am very happy with it. Would buy again and highly recommend.

Rally portable pickleball net

We bought this and are totally pleased with it. Shipping was quick and item well packed! We haven't used ours yet but... my daughter has the same net and we played the other day with hers and it was easy to assemble! Love Pickleball Central!

It's our 16th set great for everyday playing and our tournaments

Compared to other sets this one holds up better and isn't as costly

Great

Great net. Very good for indoor gym play. easy to put together

Filets Rally nets

Our association has been buying nets for several years from different brands. If I compare the quality Rally PBC545 has the best rating in my opinion. All the components are of better quality and finally the transport bag also which is larger and better designed. They will be more stable for outdoor play. The Rally nets weigh 24 pounds rather than 20 to 21 for competition.

pickleball Central portable net

Good price (bought it on sale), sturdy net. Arrived quickly. Pickleball Central scores again,

Great quality, solid frame

A bargain

Ralley system net

Great net. Easy to put up and take down with only 2 pins; one at each end for insertion into the base. Large bag as well

Great net

Super easy to set up and take down. Feels well made. No complaints, so far.

Pickleball Nets

We bought 5 for out pickleball club. They are as good as the next level up and lighter. Some folks think orange is distracting but we aren't using them for tourneys just Rec play.