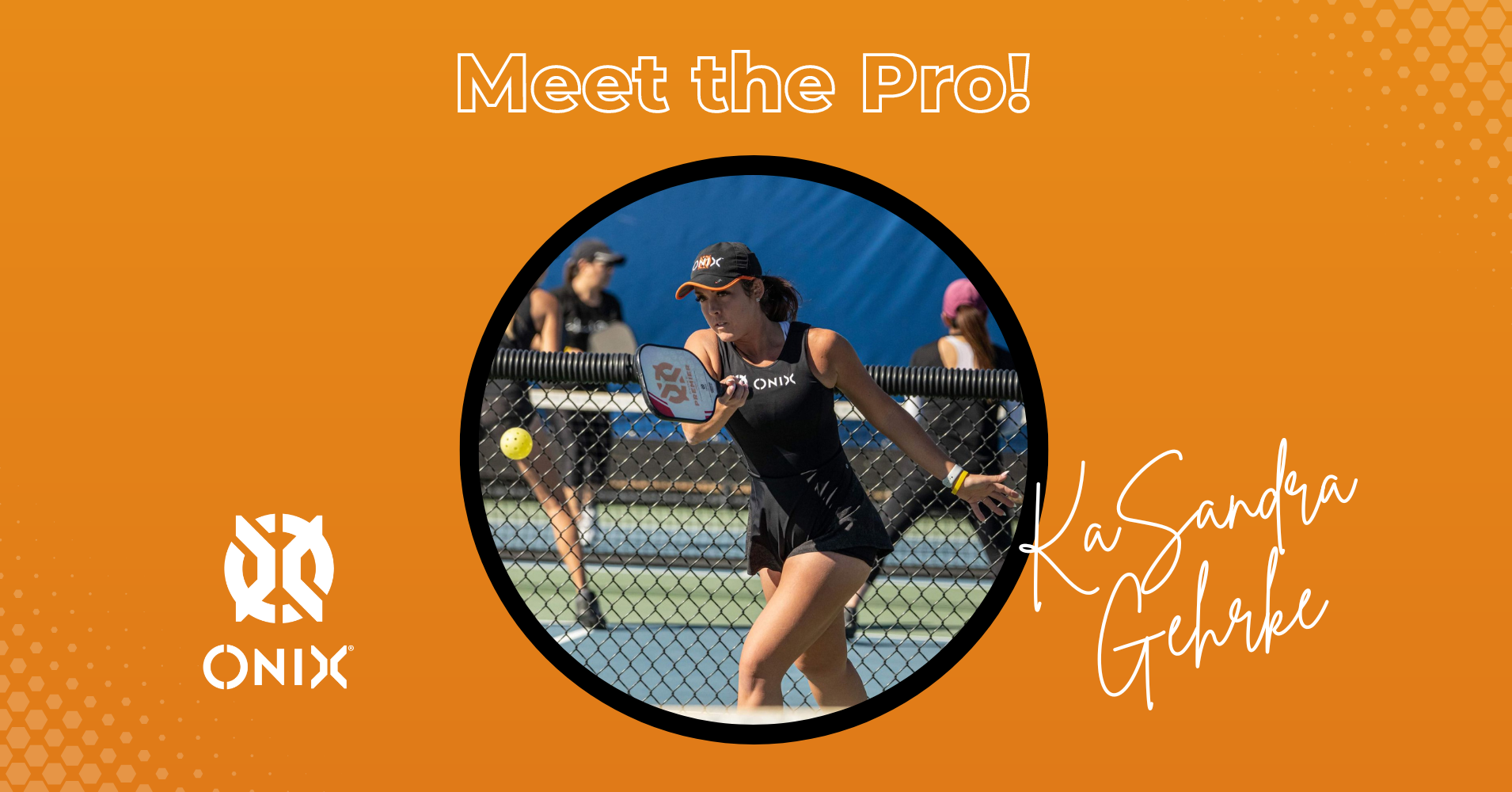 Kasandra Gehrke is a pro pickleball player who travels, competes, and teaches pickleball to players all over the country. A passionate instructor, she enjoys sharing her love of pickleball with people of all ages to help them learn the sport when she's not competing in tournaments. Gehrke shares some tips for her celebrated erne shot and a few of the other things she loves about pickleball.
As the unofficial official Erne Queen, what are some top tips you can give to people wanting to add this shot to their skillset?

This is a fun question! It's a joke on tour that when you against me you don't want to get "Gehrke'd." I turn my paddle grip so that my backhand is actually flat and comes with more of a punch when I'm blocking or doing an erne. Very unorthodox, but very effective.
Adding the erne to your shot skillset is a huge benefit, especially if many times you tend to be the weaker player who may be getting picked on. When you go for an erne, basically four things can happen and all are effective:
1. You get the erne and hulk smash the other team - everyone cheers for you.
2. Your opponent dumps the ball in the net while trying to avoid giving you an erne.
3. Your opponent gives the ball to your partner to avoid giving you the erne (and in mixed doubles for sure, I am always trying to get my male partner the ball so this is perfect).
4. They lob over you, which also gets your partner the ball.
Many people ask me why I do it so much, because most of the time I don't get the ball. I hope these points are helpful in explaining a few other reasons why this a great tool for your pickleball arsenal.
What paddle do you play with and why?
I play with the Light Onix Evoke Premier. I've used this paddle since it came out about three years ago and I just love it. It's the perfect amount of control and power for me. I use the light version for the smaller handle, which allows me to more easily maneuver my grip around a bit in between shots.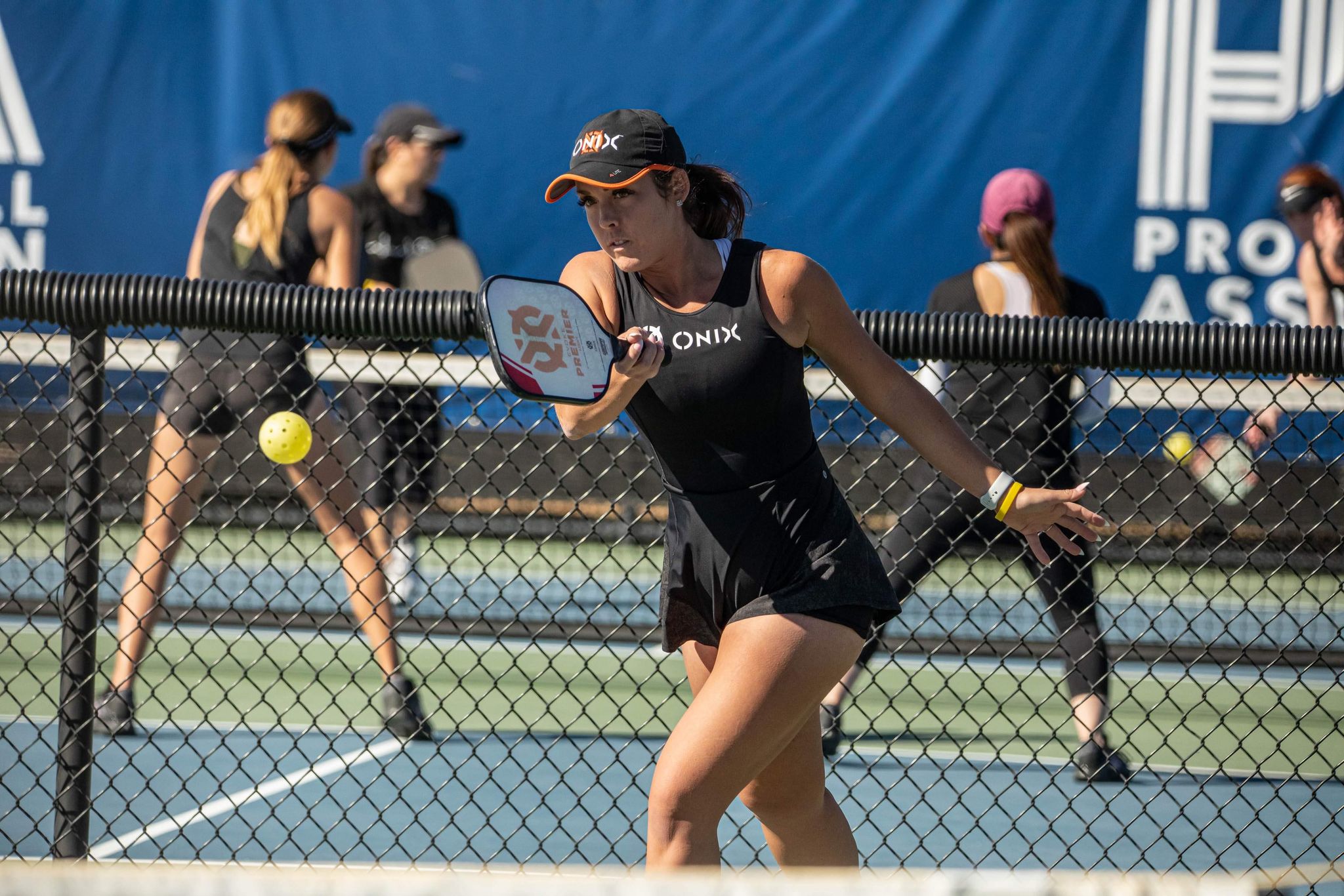 The Evoke Premier Composite Paddle comes in lightweight (7.5 - 7.8 oz), standard weight (7.8 - 8.2 oz), and heavyweight (8.2 - 8.5 oz). With these weight options you can decide if you want more speed at the net or extra punch. The face shape is ideal for adding a bit more reach to your swing with its 8" width and sizable sweet spot.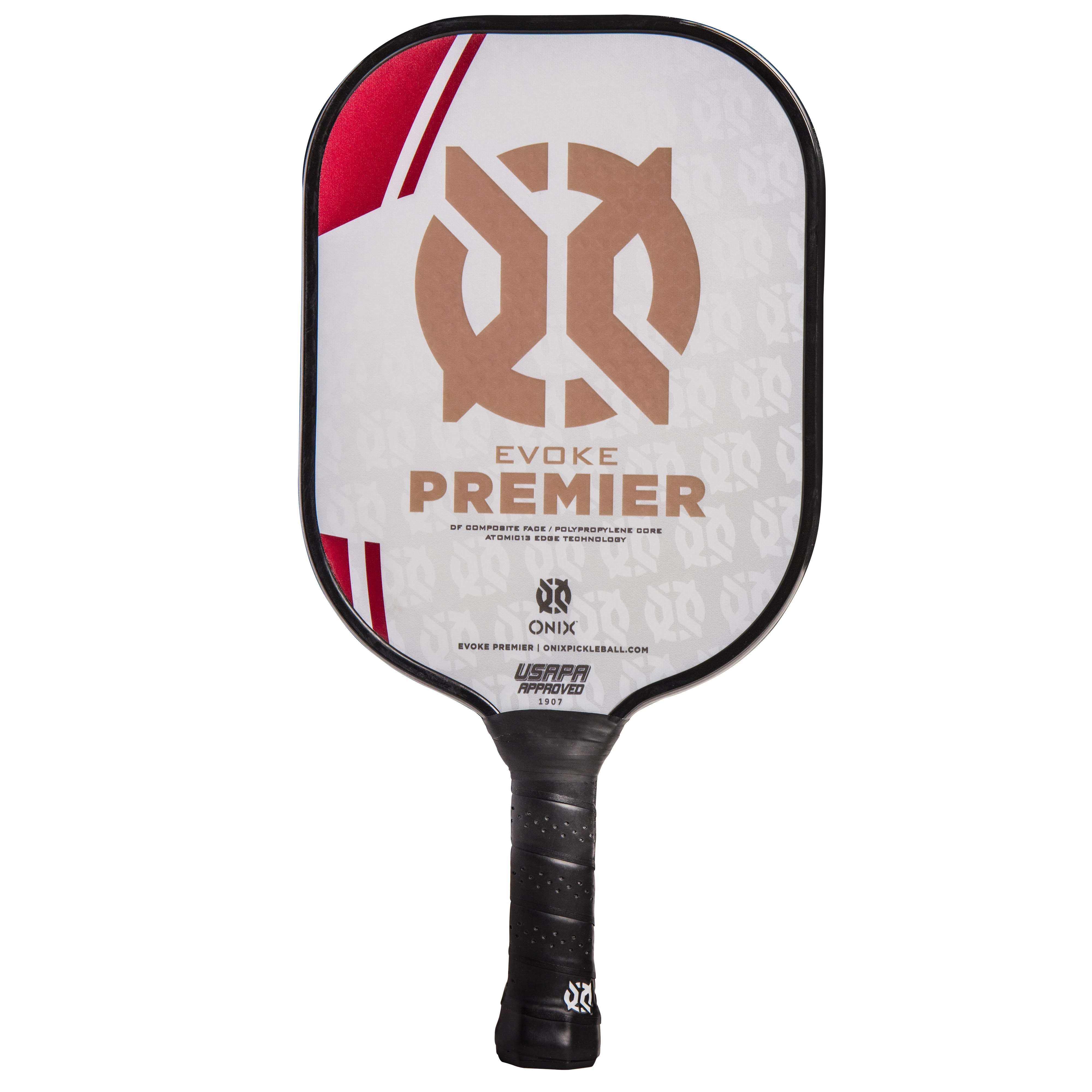 Evoke Premier Composite Paddle


Where do you see this sport in 5 years? Any short-term and long-term goals?
In five years, I am hoping to see more pickleball at the high school and collegiate level. I know right now that it is starting to become an intramural sport at many universities. I think as tennis starts to die down more and more, pickleball will continue to grow. It's a much easier sport to pick up in a shorter amount of time, and the social aspect is one of its best perks.
My short-term goal is to keep working on spreading pickleball around the country and making sure everyone I interact with is having a great time. The sport is about having fun, and I always try to make sure whoever I teach is having a blast. A long-term goal of mine is pickleball curriculum development. I was a middle school and high school physical education teacher before I went pro in pickleball, and in that role I developed sports specific curriculums. I would love to bring these curriculums internationally and make sure other countries have the content and education to grow successful pickleball programs.
What do you like about coaching and teaching clinics?
My main passion is teaching pickleball. It is my all-time favorite thing to do. I love interacting with players at my camps, and helping them with skills and strategy. As mentioned above, I taught middle/high school students previously, which most people call me crazy for doing because that age group can be a little wild. But those kids were so sarcastic and goofy, and quite honestly, not much different from the students I teach now who are mainly 50+! So not much has changed. Everyone who's playing pickleball is typically super happy to be there, eager to learn, and a blast to be around. And I get a lot of joy out of seeing the smiles on everyone's faces when their light bulb moment happens during my clinics.
What are you doing when you are not playing pickleball?
When I'm not playing pickleball I am hanging out with my golden retriever, Finley. He loves going places with his mom and he's a great dog to travel with. I'm in a fantasy football league every year that I end up losing each year because I forget to set my lineup on tournament days! But seriously, how am I supposed to know my quarterback stubbed his toe the night before on his nightstand and is now out for four weeks?! I'm also a huge fan of lifting weights. I'm one of those crazy people who actually like going to the gym. We are also in a volleyball league here at home. Volleyball was my first love before pickleball, and I actually used to coach club volleyball before I became a pro pickleball player. Basically, if it's something active and fun, I'll be doing it!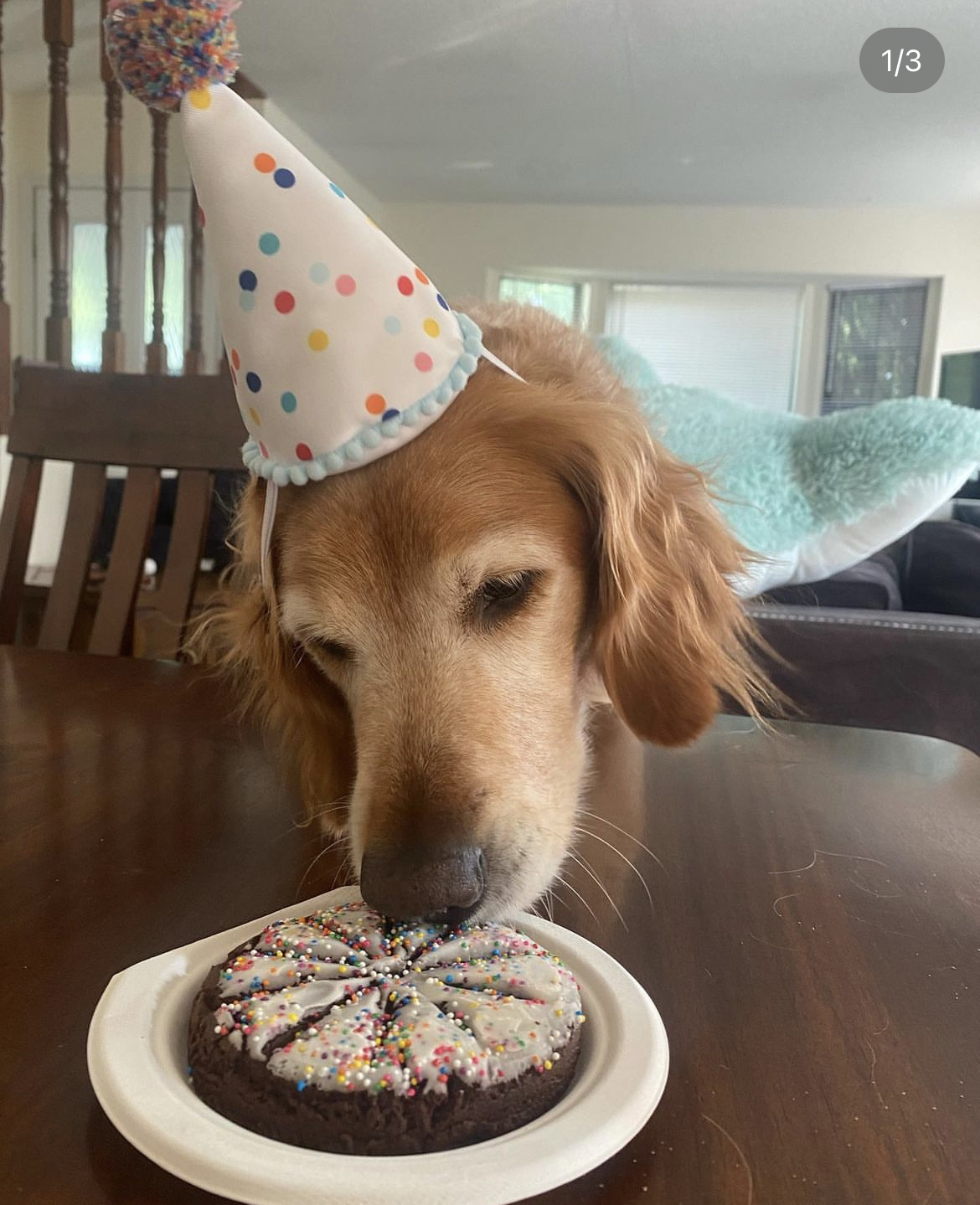 Finley, KaSandra's golden


Learn more about Kasandra Gehrke's paddle of choice, the Light Onix Evoke Premier and if you have any questions about this paddle or any other pickleball gear, our Customer Support representatives are happy to help. You can reach our team at info@pickleballcentral.com.