Currently ranked #2 in PPA Women's Doubles and #4 in Women's Singles, pickleball pro Callie Jo Smith comes from a prestigious line of tennis players. She played Division 1 collegiate tennis at the University of Utah after dominating in junior tennis winning the Utah state title four years in a row. In 2018 Callie began playing pickleball on the pro tour and quickly became one of the top female players in the sport. A devoted athlete with a fierce drive to compete and win, Callie is dominating the pro tour with her aggressive well-rounded game, amazing defense, and arsenal of ernes and other hard-to-return shots.
Callie recently shared her pickleball story with us.
How did you get started in pickleball?
I was introduced to pickleball through my husband's 90 year old grandpa. I started out as a "tennis snob". I would see people playing pickleball - and wanted nothing to do with it! But how do you say no to your 90 year old grandpa?
So I played a tournament... and wasn't ever going to play again. But a man at that tournament named Mike Nielsen invited me to learn more about pickleball. Well, Kyle (my husband) and I were playing singles on date night several weeks later, and an older couple asked us to play them. We both turned to each other and decided that we would go "no mercy" so that we could get back to our date.
We lost. Badly! They beat us 11-3. So we decided to play again. We lost AGAIN. And again, it was like 11-3.
We decided to call Mike and learn more about pickleball the next day.
What paddle do you play with and why?
I play with the Onix Evoke Premier. It is a fantastic paddle that allows me to hit the ball hard, but gives me enough control to still drop and dink the ball effectively.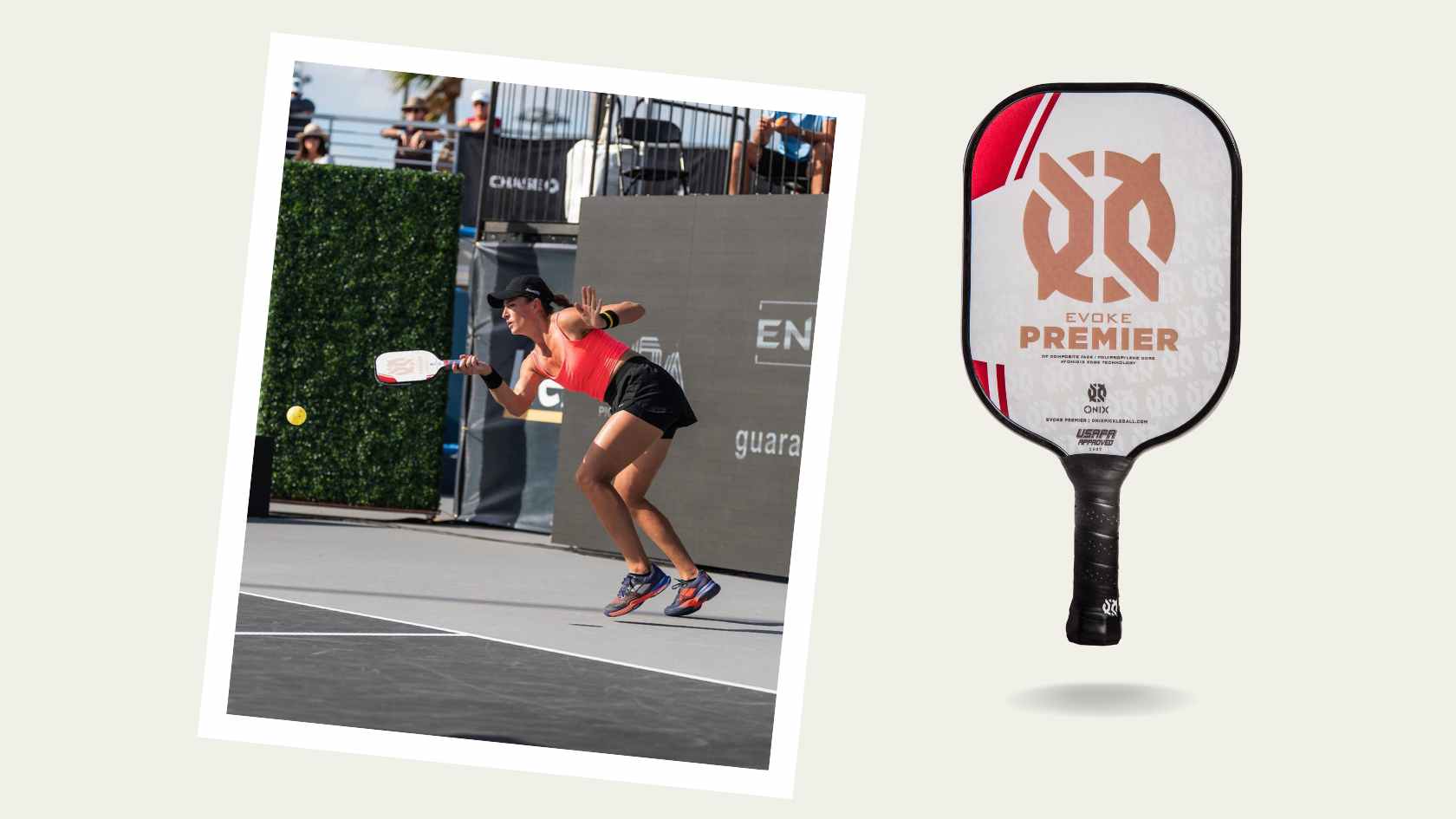 The Evoke Premier Composite Paddle comes in lightweight (7.5 - 7.8 oz), standard weight (7.8 - 8.2 oz), and heavyweight (8.2 - 8.5 oz), so with the different weight options you can choose whether you want a lighter paddle for more speed at the net, more weight for extra power, or something in the middle.
The shape of the paddle's face is well designed for blocking, adding more reach, and improving the power in your shots with its generous 8" width and sizable sweet spot. This 5-Star Rated paddle is also offered in multiple colors.
You have young kids at home; do they get to travel with you to tournaments? Have you introduced them to the sport?
We bring our kids to tournaments fairly often. Last year they probably came to six or seven tournaments (not including ones already in Utah where we live). Both of them do hit fairly often. We make it a point to hit with them regularly so that we can make sure that they are getting activity and growing comfortable with the sport.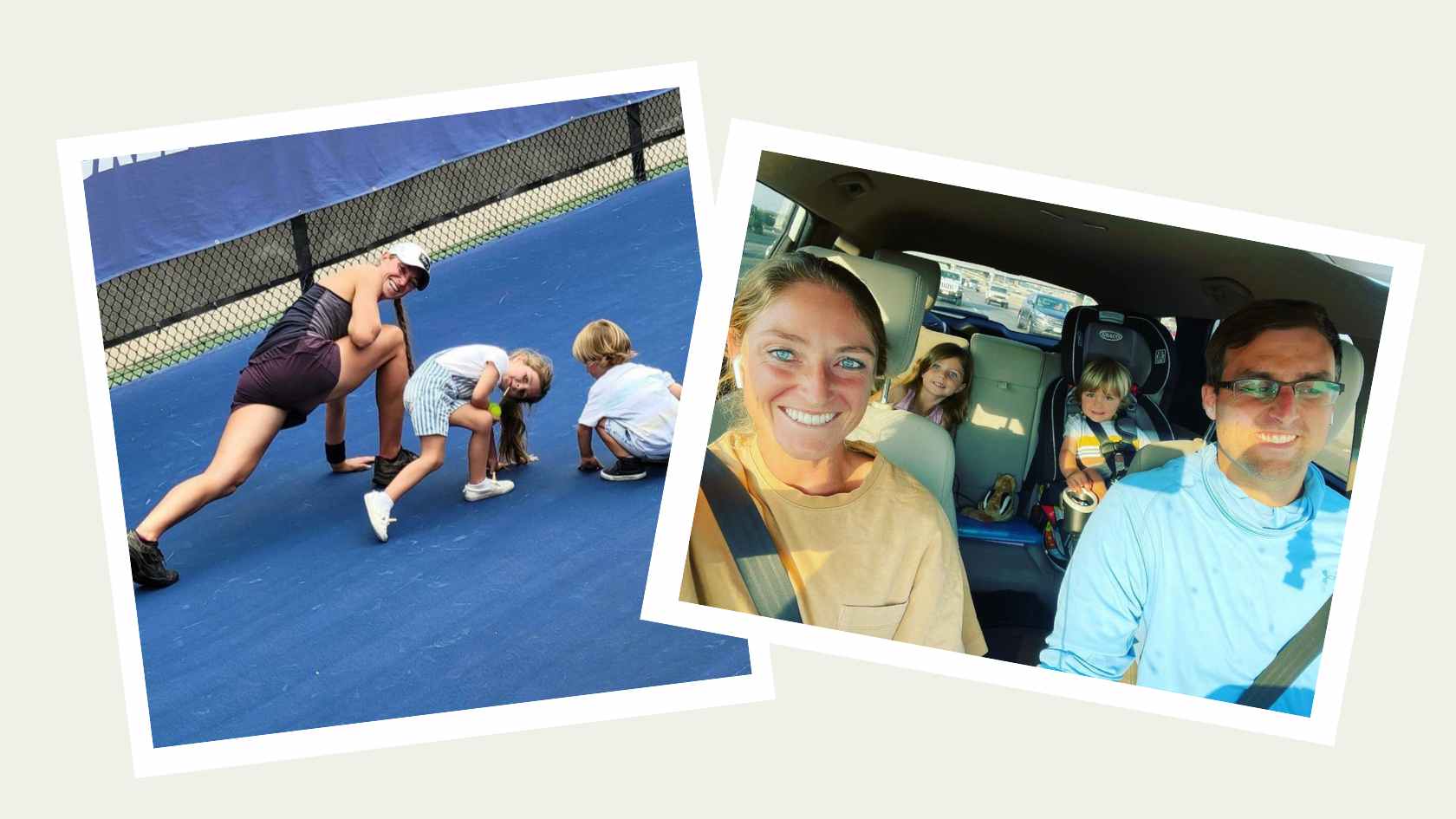 We love your workout videos on Instagram! Can you share some of your fitness goals and how training helps you play?
The very simple answer to this is that I feel like I play better when I feel better. It is "fun to feel good", in the words of Jigsaw Health. I work out often because I firmly believe that I compete at a higher level when I am in peak physical condition. And my mental game is better as well, because I am confident in my body's ability to perform.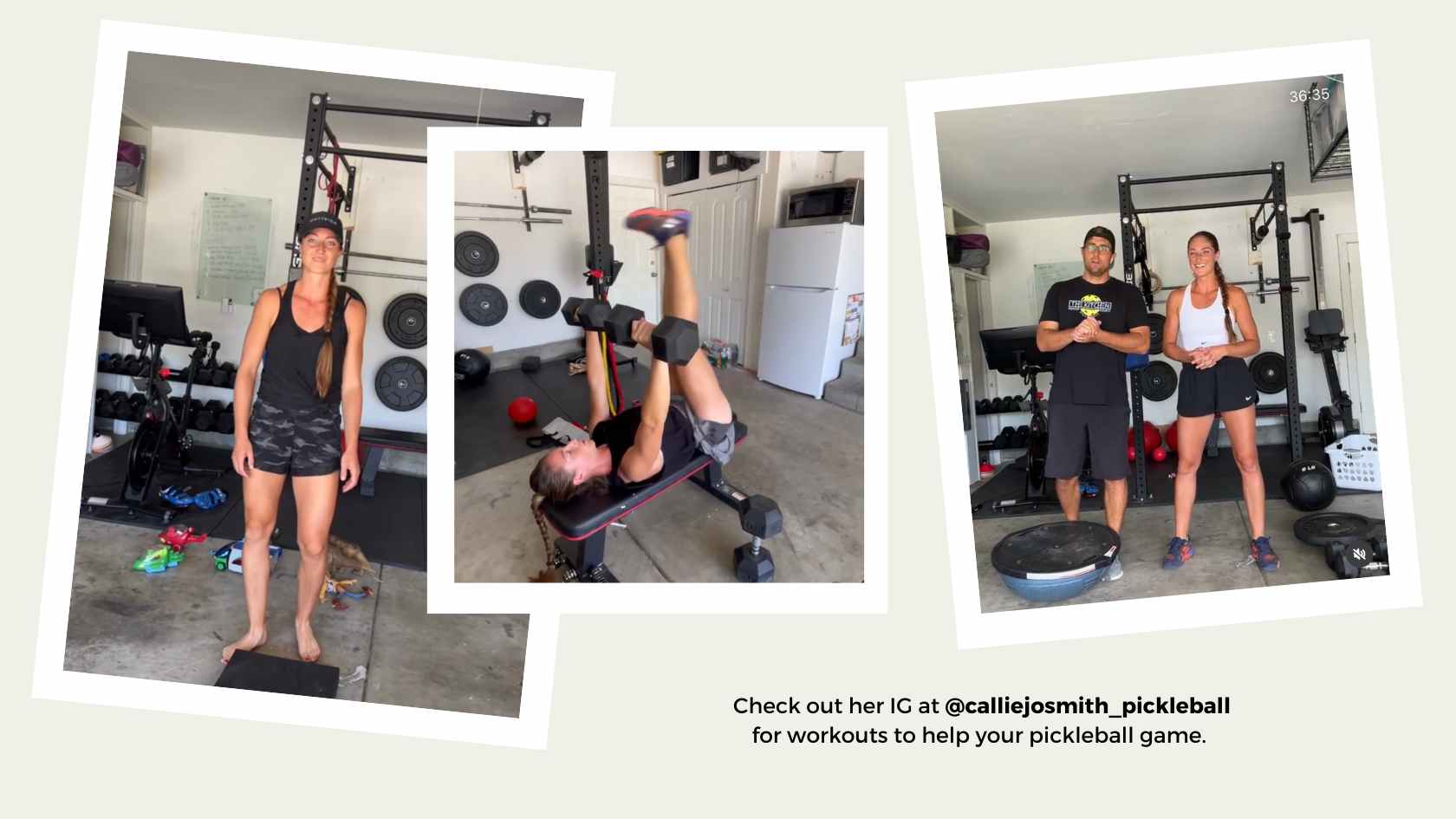 What skills do you have that you think make you a great athlete?
I think that - first and foremost - my work ethic and commitment to physical excellence contribute to my success. I am relentlessly passionate and diligent in keeping my body in peak physical condition. In addition, when I feel like any area of my game is less than "perfect", I dedicate large amounts of time to training, refining, and improving in that area.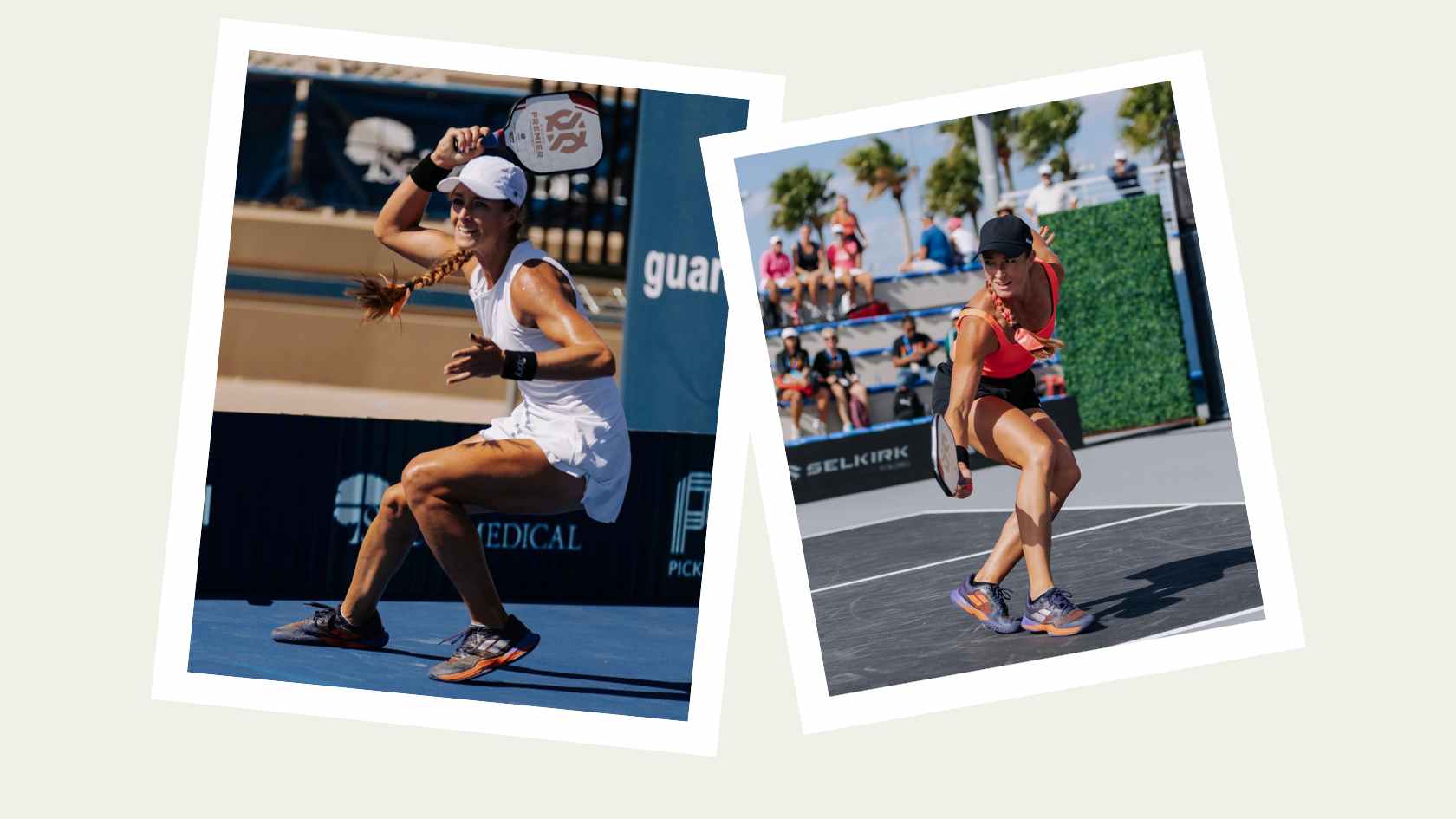 What are some of your most memorable pickleball moments?
I'm fortunate to have a lot of great pickleball moments. Winning the US Open in 2021 was obviously HUGE. Catherine Parenteau and I had lost to Simone Jardim and Lucy Kovolova in six or seven tournaments in a row throughout the year leading up to that point. So that win was a major accomplishment in my career.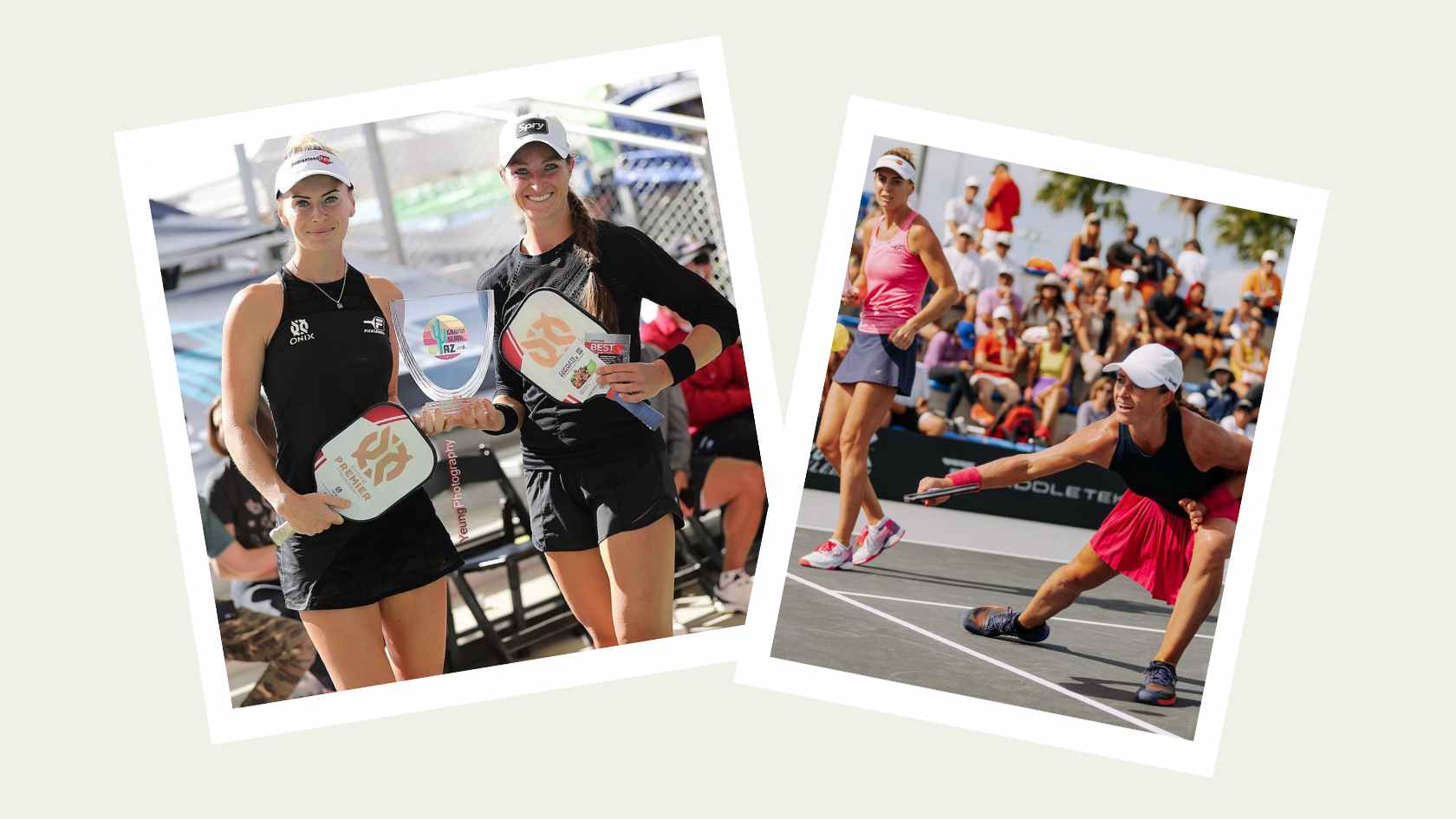 Last year Lucy and I were six-time PPA Women's Champions, plus I won another title with Anna Leigh Waters at the Selkirk Open Invitational. Outside of that I was also ranked the #1 Women's Doubles player on the PPA Tour for about two or three months in 2022.
What are you doing when you're not playing?
When I'm not playing pickleball I'm usually working out and spending time with my family!
With our FREE 30-Day Paddle Test Drive, you can try the ONIX Evoke Premier and if you don't love it within thirty days, send it back no questions asked for another paddle or a full refund.