It's that time of year again! The Margaritaville USA Pickleball National Championships is quickly approaching and thousands of competitors, spectators and industry players in the pickleball community, including us here at Pickleball Central, will be heading to Indian Wells, CA November 4-13 where the action takes place.
Nationals will be filled with spending time with friends, watching the best of the best on the courts, and getting sneak peaks of all the newest gear from the biggest companies in the sport. Here we have comprised a list of special events, must-see athletes, and equipment news that you can look forward to being a part of during this exciting week.
Second Annual Welcome Party
We love to throw a party, and everyone traveling from across the country to play and celebrate pickleball is the best reason for a party ever. Join us on November 4 th on the Stadium Court and the surrounding court complexes for ball machine demos, pickleball trivia, meet-and-greets with pros, and informative skills clinics with a number of our partners.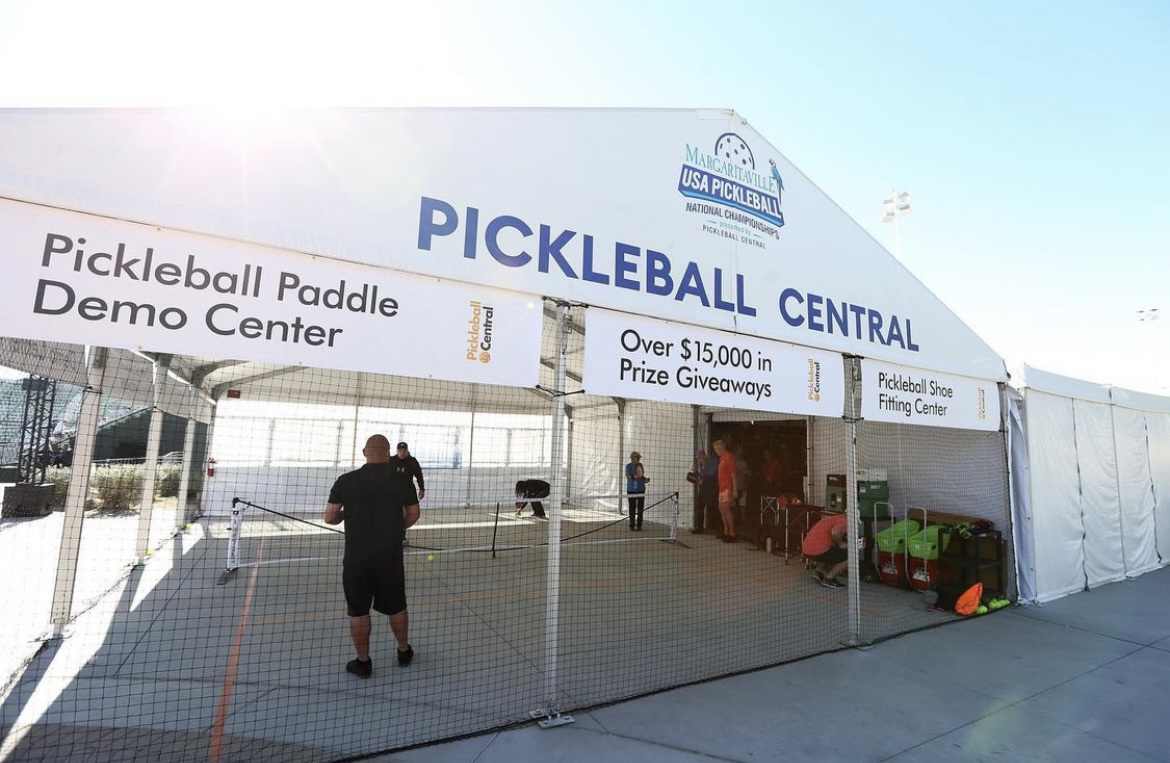 Demo The Latest Paddles


Paddles, Gear, and Accessories
We are partnering with more than 30 of the best pickleball brands at our on-site Pro Shop so that we can offer you Nationals-only deals, demos on the latest paddles, and all of the accessories you could need to be tournament ready. We'll have paddles and accessories from adidas, Babolat, CRBN, Engage, Franklin, GAMMA, Gearbox, HEAD, JOOLA, Oneshot, ONIX, Paddletek, ProKennex, ProXR, Selkirk, Vulcan, Wilson, Yonex and Zuca. Our paddle geeks and tech reps love nothing more than to talk paddles and hit with players in our demo court, so stop by to learn about what's new and try out those paddles you've got your eye on.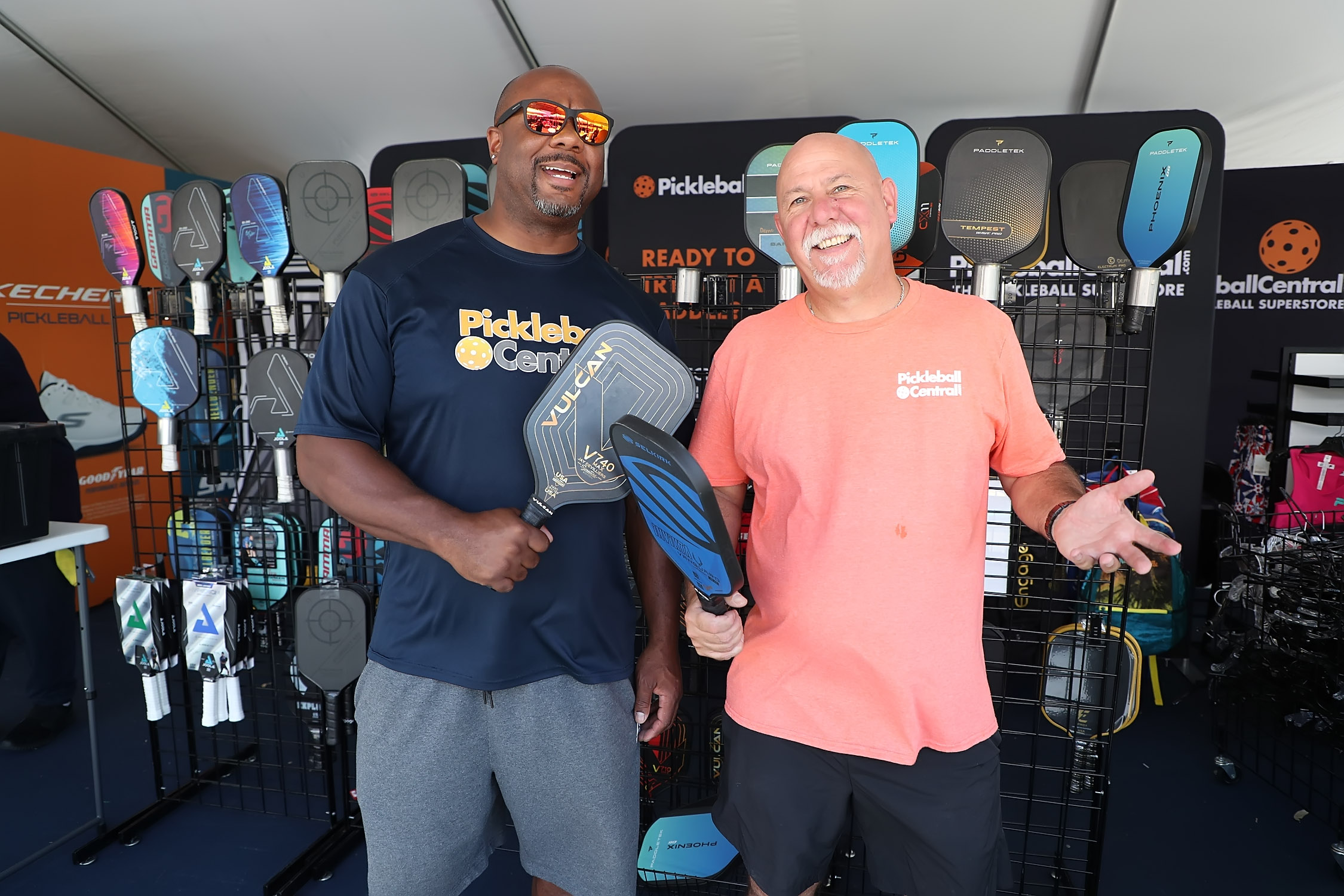 Footwear Super Store
In addition, our on-site Footwear Super Store will be packed to the brim with high quality court shoes from Babolat, Fila, HEAD, K-Swiss, Skechers, Tyrol, Wilson, and Yonex. Our knowledgeable shoe fitting experts will be able to help you find a shoe that provides the support, cushion, lightweight feel, or traction that you've been missing in your current kicks and lock in a perfect fit.
If you already have a pair of shoes you love, then check out Zelus Insoles, OS1st socks and braces, and shoelaces from Lock Laces. These accessories will provide you with support, comfort, and performance for your games at Nationals and beyond.
Vulcan Pro Tyler Loong getting his custom-molded Zelus insoles


Shop our online selection of pickleball shoes: HERE
Pickleball Gifts & Free Pickleball Gear
Visit our on-site Pro Shop to enter our prize drawing for hundreds of dollars' worth of gear, and browse our selection of small accessories, games, holiday gifts and gadgets that make great gifts for pickleball lovers.
Whether you're looking to upgrade your gear, or just want to see new technologies firsthand, we will have something that piques your interest and maybe even changes your game.
Pros To Watch
Make sure to get your tickets to Championship Court so that you can join us in watching pickleball's best players compete in person. This year Championship Court will be graced by the likes of - Tyson McGuffin, Anna Leigh Waters, Ben Johns, Catherine Parenteau, Zane Navratil, Callie Smith, JW Johnson, Irina Tereschenko, Riley Newman, Simone Jardim and many more of pickleball's top pros. While watching these great players up close might make you a pro overnight, it will certainly get you stoked to get out there and play your best.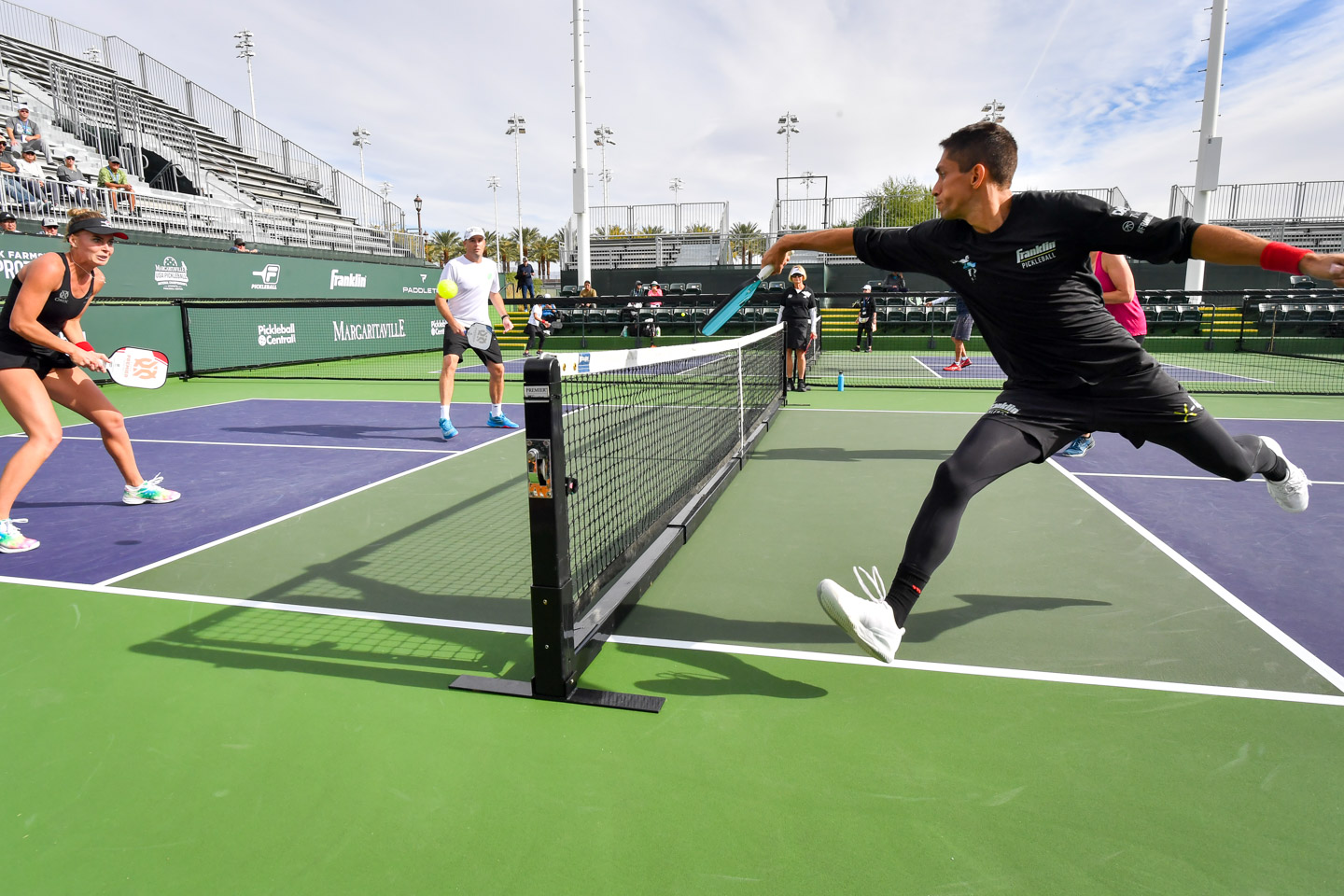 We can't wait to see you there!
Get tickets HERE
Pictures by Photographer, Bruce Yeung