The Franklin Signature Carbon STK Paddle is Franklin's latest release, combining top of the line materials and construction and well-balanced playability at an attractive price. Offered in two core thicknesses, players seeking more power or more control have an option that will best suit their playing style. We asked Franklin Pickleball to tell us what went into the Carbon STK development.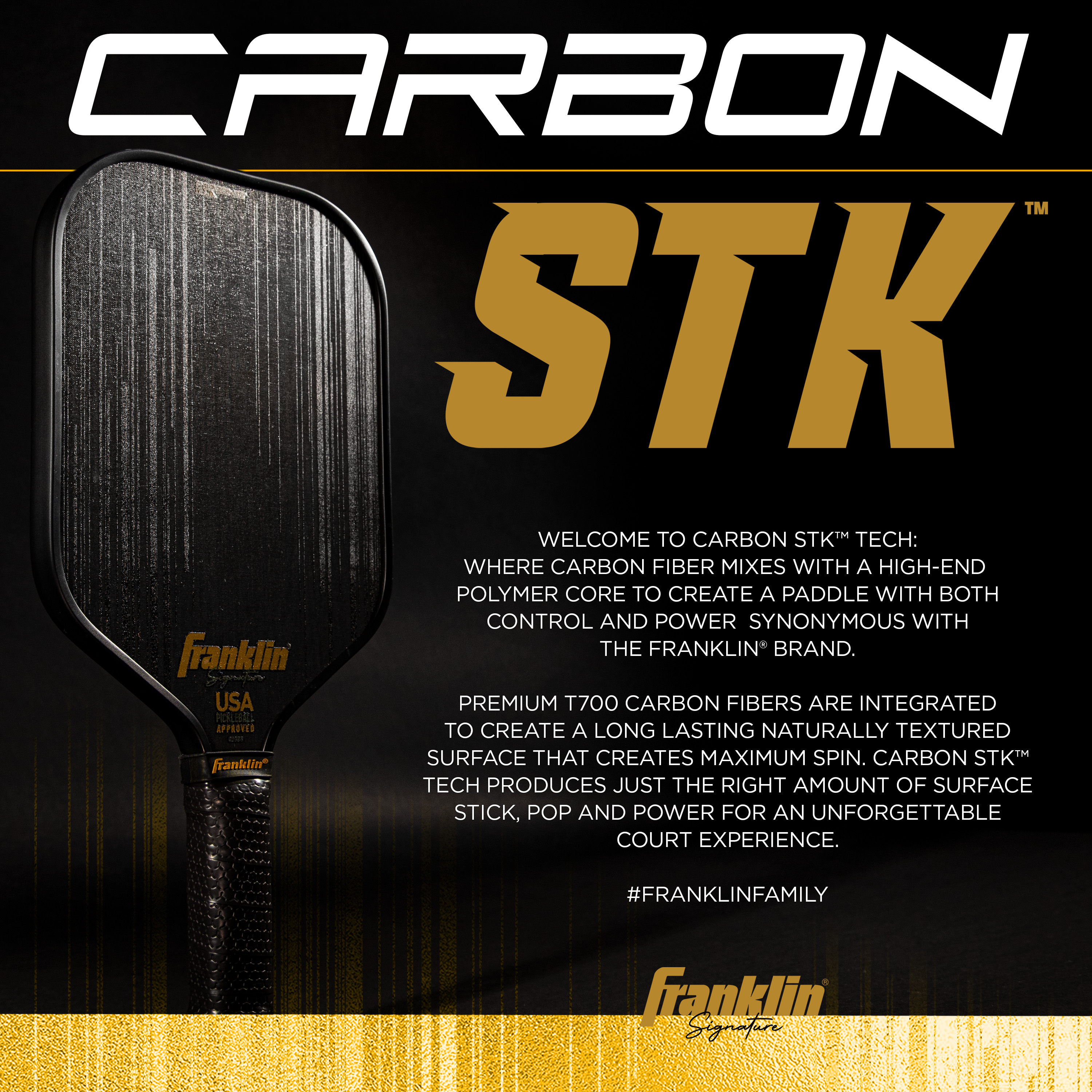 What was your goal in designing the Carbon STK?
Our best-selling Signature Series paddles set the tone for the Carbon STK™. Using our established superior core and paddle shape, we felt the next natural evolution of the paddle would become one with a natural, raw carbon fiber face developed to have not only control, but power for a combination that creates an unforgettable court experience. Carbon STK™ uses premium T700 carbon fiber fibers. These fibers are integrated to create a long lasting naturally textured surface that creates maximum spin. Premium construction, materials and playability, at an incredible value.
What type of player would most like the Carbon STK?
This paddle is offered in two different core thicknesses, 14.5mm and 17mm. The two core offerings have subtle differences that cater to the attributes that discerning players look for. The player looking for generous amounts of power would appreciate the 14.5mm model. Perfectly balanced, this model offers control with a power punch that is undeniably an asset to have on the court. The 17mm version offers more control, with the perfect amount of touch and feel to create a paddle with ultimate playability, combined with a surprise power punch.
Which play characteristics stand out most with the Carbon STK?
Carbon STK™ fibers create just the right amount of surface stick, pop and power. Each model offers a combination of all three elements, using the same enhanced polymer core to create an improved sweet spot, secured with premium perimeter protection edge guards and an elongated handle to help offer extra comfort, reach and shock absorption.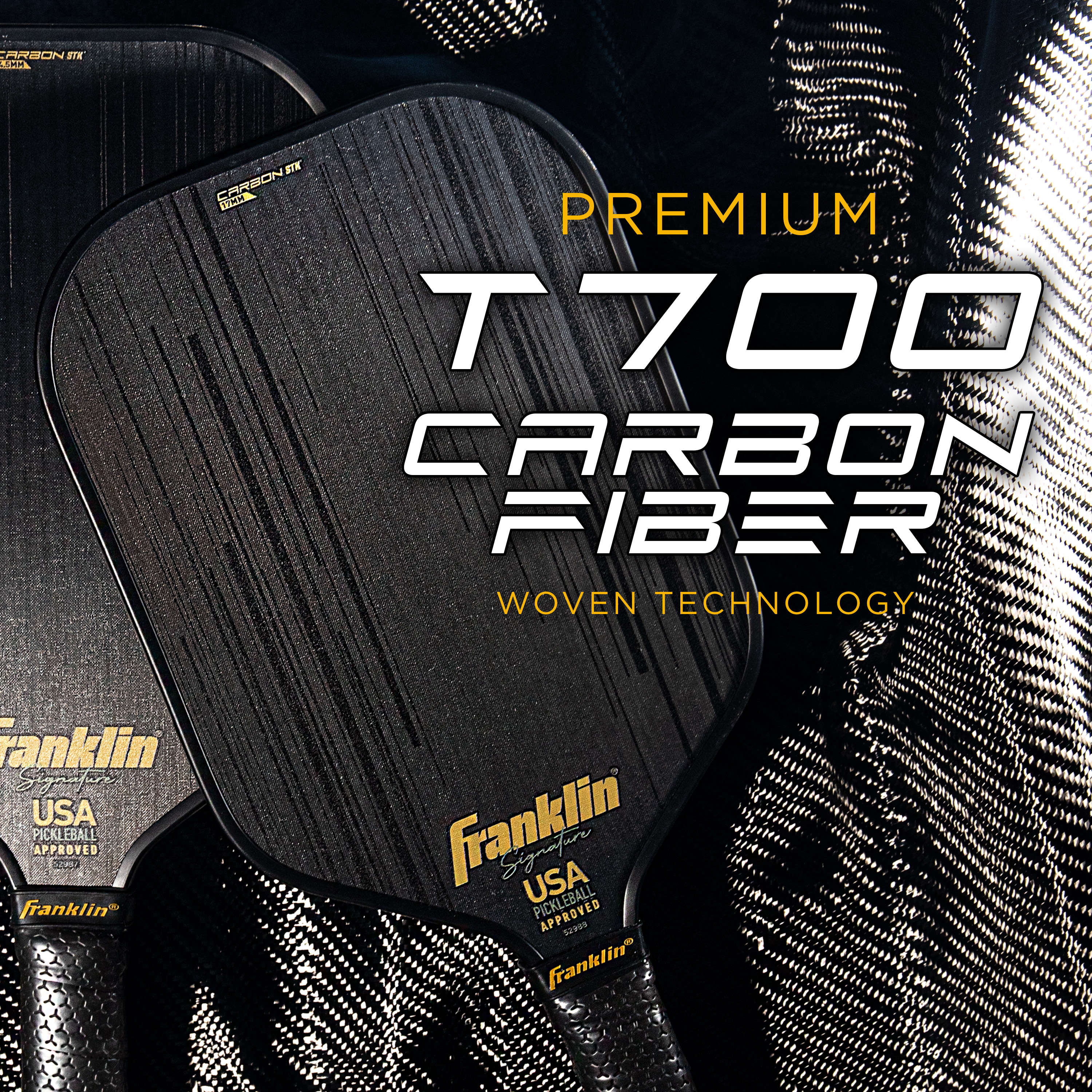 What is "Nitro Infused Carbon Surface"?
The finishing method for the surface of our Carbon STK™ Tech uses premium T700 carbon fibers to generate a textured surface that is durable and long lasting.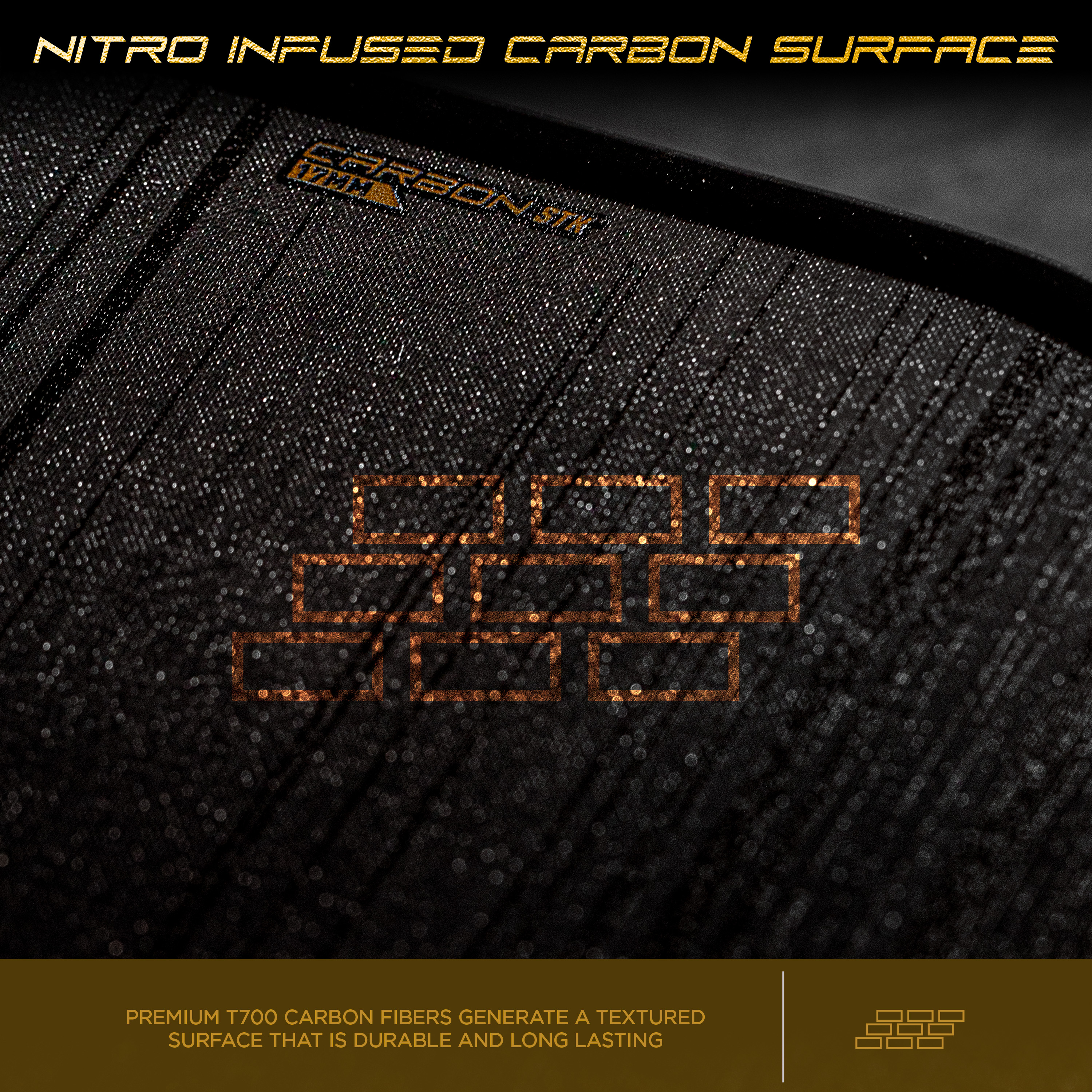 What is the "enhanced" polymer core?
Higher end core polymers are carefully combined during the production process to create a stable and strong core, while offering the perfect balance between control and power.
Is the grit applied to the surface or integrated into the carbon fiber?
The textured surface is naturally derived from the raw carbon fibers.
The 17mm model is surprising in that it still has pop for such a thick paddle. Is this something you were trying to achieve, and what gives this paddle its pop?
Yes. Since most carbon fiber paddles are known for more control, we were striving to have a combination of both - ultimate control mixed with a pop of power.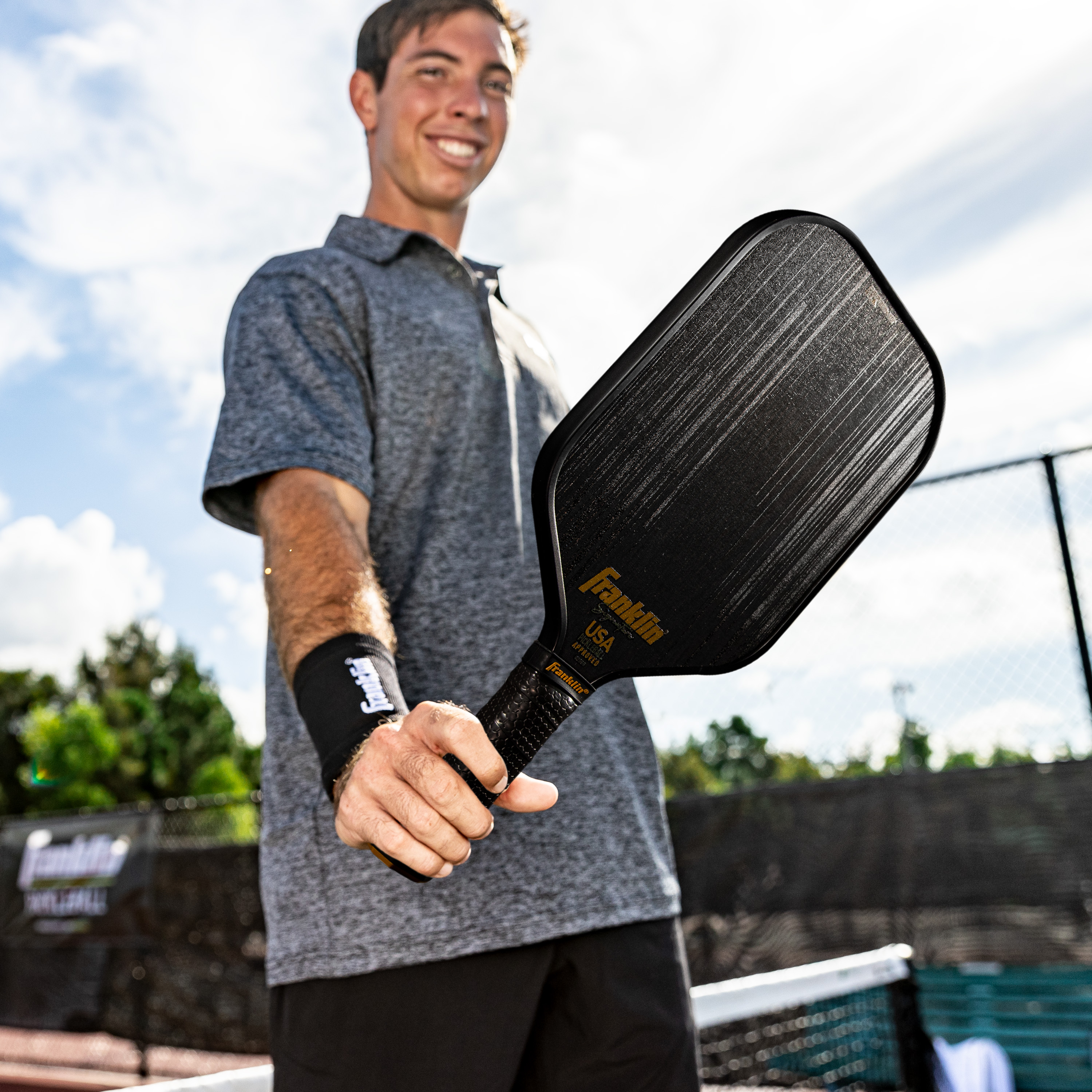 This new top-of-the-line carbon-faced paddle builds on Franklin's popular Signature Pickleball Paddle, offering a thicker, more control oriented option that will appeal to players of all levels. At Pickleball Central, we offer a 30-day Paddle Test Drive, so you can try any paddle risk-free knowing that if you decide within thirty days it is not the right paddle for you, you can return it and get a refund no questions asked.
If you have questions about the Franklin Signature Carbon STK Paddle or anything else, our Customer Support team is happy to help. You can reach us at 1-888-854-0163 or info@pickleballcentral.com.