Save Your Energy For The Game with ZUCA Carts
Staying fresh during long tournament days can prove difficult, and fatigue can be detrimental especially for tournament players who need their energy to last for hours. From getting up early to warm up and playing multiple matches throughout the day, rest can seem hard to find. You know the feeling, tired legs from playing and standing, a sore back from sitting on the ground, and legs that just don't want to kick into gear during the important knock out games you play.
ZUCA Carts are designed to help you not only stay organized but also keep the load off your back and keep you off of your feet, so that you can stay well rested and play your best.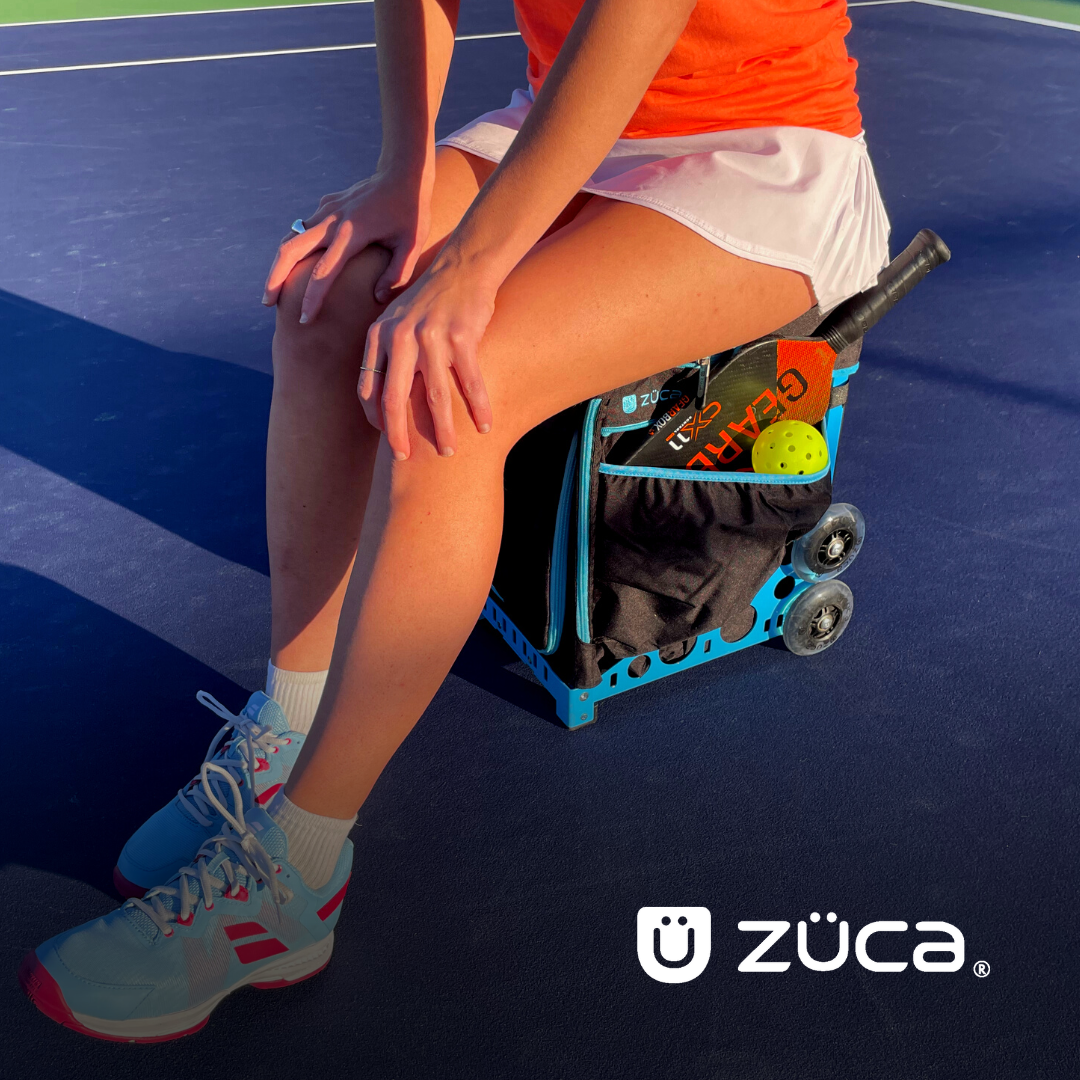 Newer to the pickleball market, Zuca Carts have been popular in other markets for several years. Designed to replace of your backpack or duffle bag, they take the load off of your back and provide a seat on wheels. Available in both a Pro and Sport model, Zuca Carts combine a sturdy aluminum frame with a telescoping handle, high-quality polyurethane wheels, and a synthetic bag insert that keeps your paddles, shoes, balls, and extra gear organized and secure.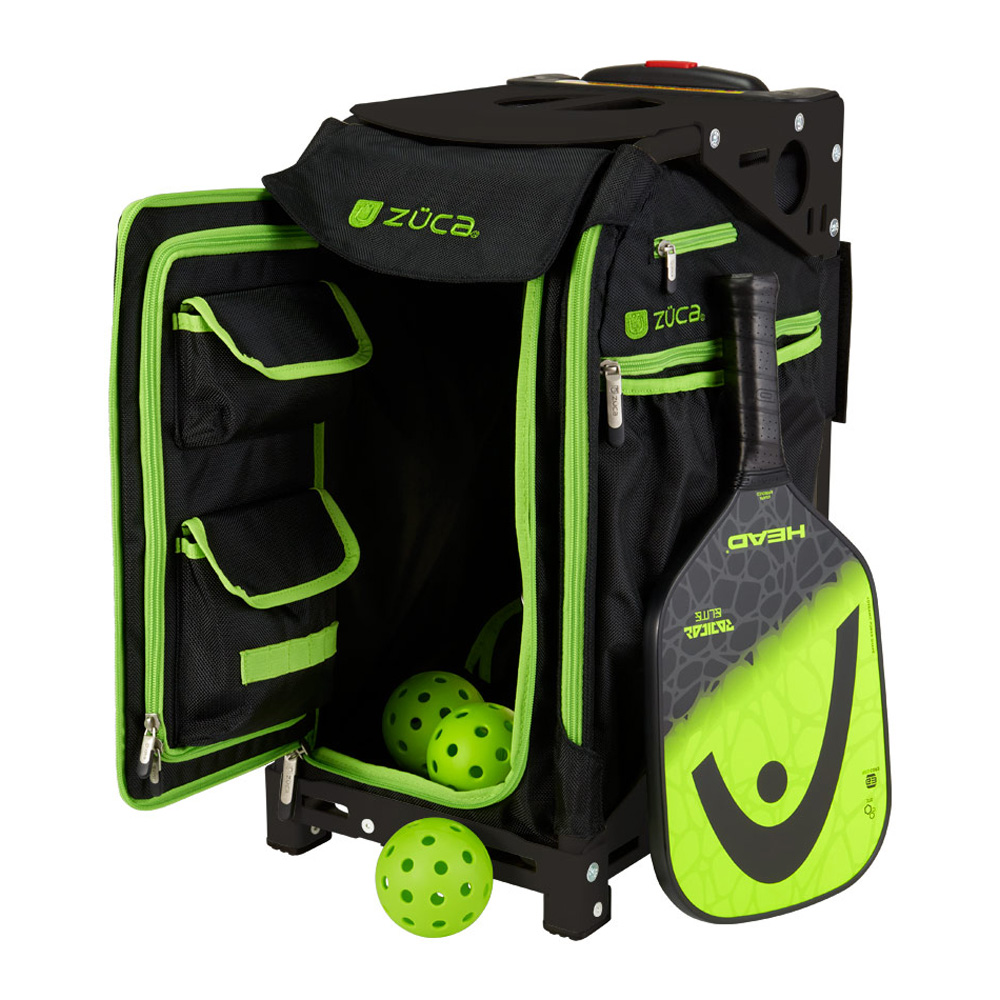 The main difference between the two carry-alls is their size and shape. The Pro boasts a 32-liter capacity, elongated 41-inch telescoping handle, and one set of wheels which makes it TSA carry-on compliant for most major airlines – the perfect solution for transporting your gear for air travel and tournament play. The Sport offers a 29-liter capacity, a 39.5-inch telescoping handle, and a dual wheel system that makes it easy to pull up stairs.
The telescoping handle, wheels, and metal frame keep the weight of the gear off of your back which is a big plus, but the addition of the Zuca Seat Cushion really makes these carts shine. The cushion provides a convenient and comfortable seat built right into cart, with two inches of padding that easily snaps on to both the Zuca Sport and Zuca Pro models. The result is a 20-inch tall, padded seat that will allow you to skip fighting for spots in the bleachers and avoid having to sit on the ground or some other uncomfortable spot. Wheel your Zuca right up to the court where you want to watch a match or a nice shady spot where you want to rest, and enjoy the flexibility and comfort of having your own portable seat built right in to your rollable pickleball bag.
The best part? During our December Deals sale from Dec. 5-18 we will be offering a free Zuca Seat Cushion with both the Zuca Pro Pickleball Bundle and the Zuca Sport Pickleball Bundle.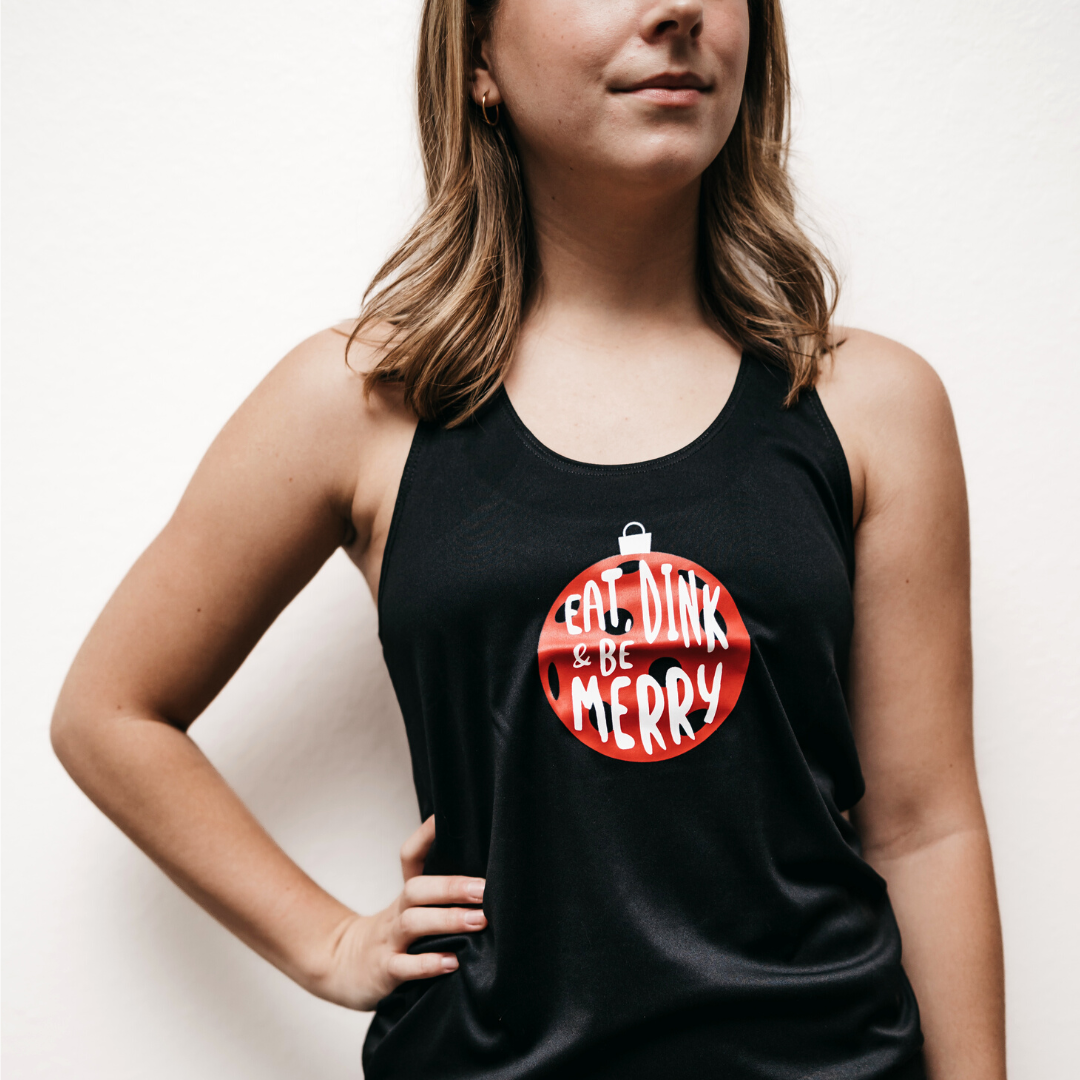 Having a nice seat integrated into your rollable bag will help your legs rest, allow your back to remain in a comfortable position, and make sure you are right next to any snacks or layers you may need to get ready for your next match. Roll in style with an adaptable top-of-the-line ZUCA Cart that will help you stay organized, prepared, and well rested.
Learn more and shop ZUCA at Pickleball Central.