Today, March 8 th, is International Women's Day, and on this day we would like to acknowledge the women who have been influential in the earlier days of the pickleball, helping to bring the sport to the popularity that it enjoys today.
Currently out of the 25 members in the Pickleball Hall of Fame that was launched in 2017, there are six women: Fran Myer (2018), Jennifer Lucore (2019), Hilary Marold (2020), Alex Hamner (2020), Gigi Le Master (2021) and Yvonne Hackenberg (2021).
All six of these women deserve the special recognition received by the Hall of Fame for the contributions they have made to pickleball. We recently connected with Fran Myer and Jennifer Lucore, the first two women inducted into the Pickleball Hall of Fame, about their pickleball stories.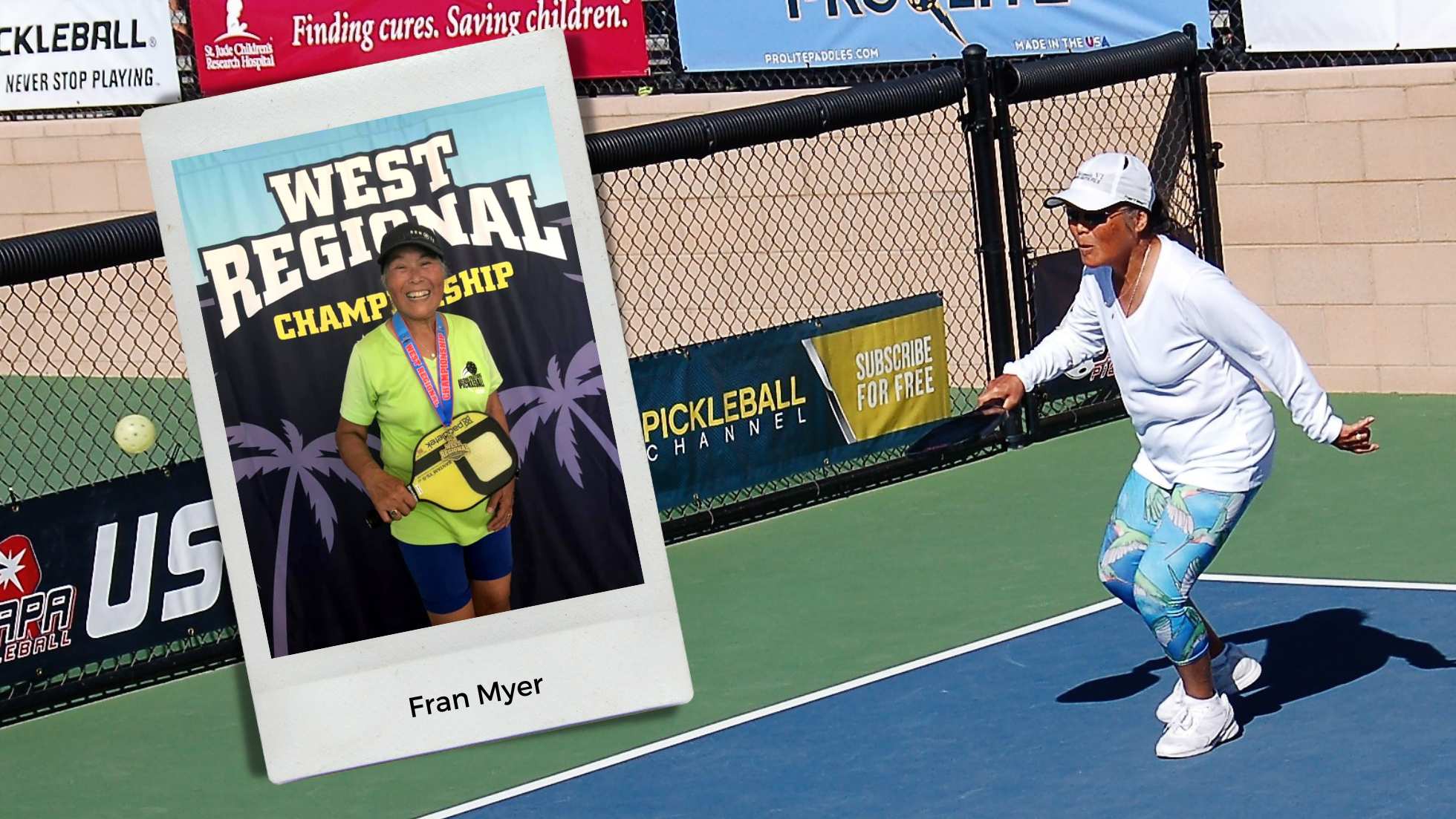 In 1999 Fran Myer created the Pickleball Stuff web pages, an informational website that quickly became the first online retailer of pickleball equipment. She and her husband Barney ran the company from their home and sold product all around the world until 2018. They were both commissioners for the WA State Senior Games for nine years and for the Greater Seattle Senior Games for eight years, and charter members of the USAPA Board. Fran was Secretary, Media Director and Vice President during her eight years on the Board, and assisted Barney, the Tournament Director for the first National Tournament in 2009. Fran then co-directed the National Tournament in 2010 and 2011. Fran will be 77 this year and continues to compete regularly in doubles, mixed doubles and singles. To date, she has amassed over 200 medals and awards. She encourages everyone to play pickleball - not only for the health benefits, but also for the opportunities to meet a lot of wonderful, inspiring people.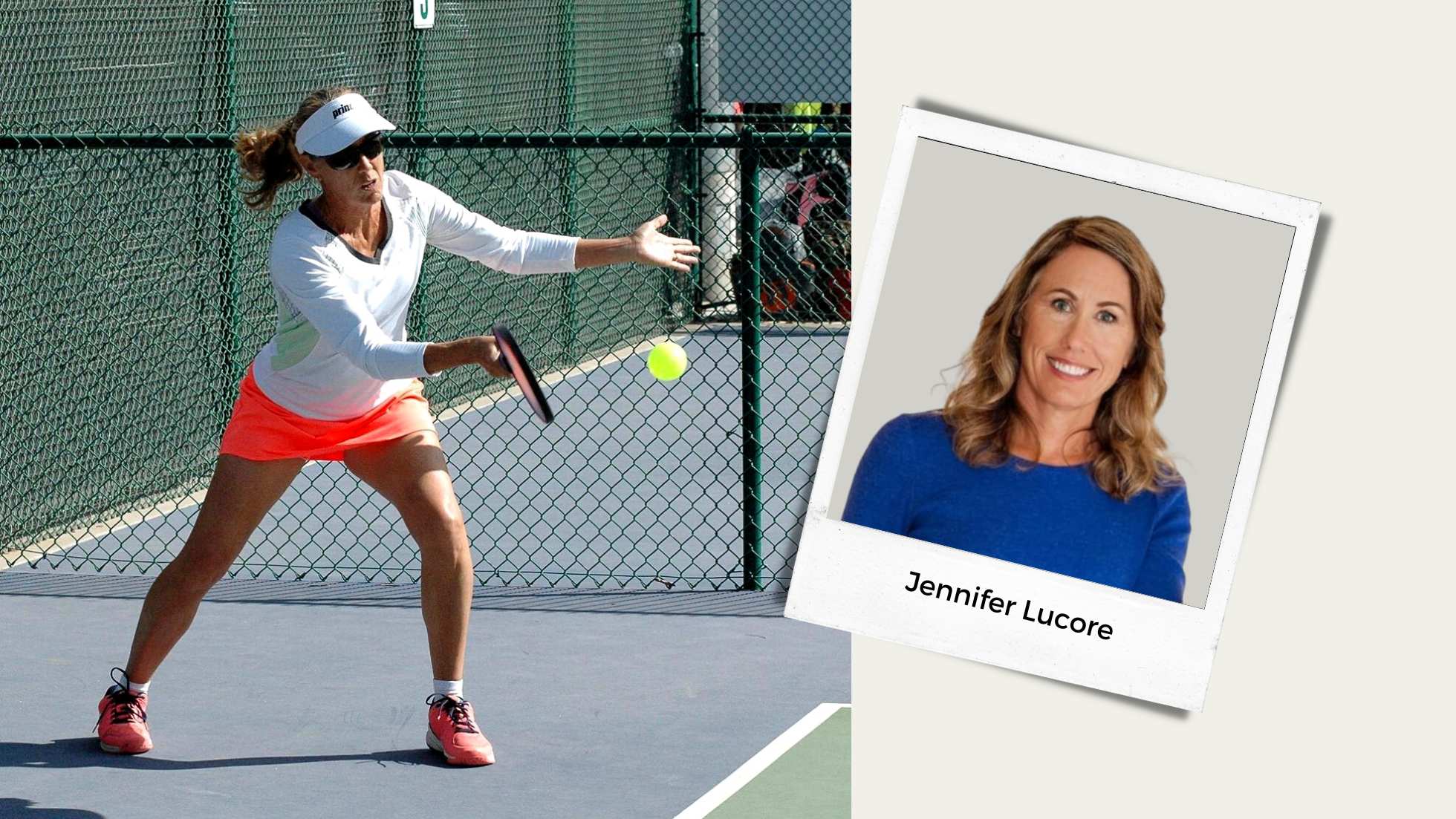 Jennifer Lucore is a professional pickleball player, global ambassador and early pickleball influencer. Her numerous gold medal championships include 17 USAPA Nationals titles, 11 Canadian Nationals titles, 6 Huntsman World Senior Gams titles, many golds at US OPEN, numerous international tournaments and more. She started playing in 2010 and quickly developed a passion for the game and the people that play pickleball. She won gold medals at her first USAPA Nationals in 2011 in several events - two weeks after playing in USTA tennis Nationals! In 2012 Jennifer became pickleball's first sponsored pickleball player, being sponsored by Pickleball Inc. of Seattle, WA. Over the next several years she continued to compete and amass many pickleball titles, while also giving pickleball clinics around the world and publishing her pickleball blog. In 2018 Jennifer and her mom Beverly Youngren published the book History of Pickleball – More Than 50 Years of Fun! which won the sports category in the 2020 National Indie Excellence Awards. Jennifer was also a founding member of the International Pickleball Teaching Professional Association (IPTPA). Since 2021 she has continued to compete, teach, and volunteer in the world of pickleball.
Learn more about the Pickleball Hall of Fame, and keep an eye on our blog as we feature more stories about other pickleball players and influencers who have helped grow the sport of pickleball.