What do you do with old, broken pickleballs?
Can I recycle pickleballs?
This is a question that we get asked fairly frequently. Unfortunately, pickleballs themselves cannot be recycled by a recycling center.
In the May 2014 USAPA e-Newsletter, Dennis Dacey, USAPA Rules Chair, states that he believes the answer is "no":
"For now the simple answer appears to be 'no,' a pickleball cannot economically be recycled. I'm no expert, but from what I see, because of the type of material with which it is combined and the fact that there is no recycling symbol, the ball is impractical for recycling."
That being said, you can always get a little creative with these broken, disformed, out-of-round, or otherwise unusable pickleballs! Here's a list of some ideas we gathered from the Internet:
A Hanging Parking Guide via Facebook
2. Googley-Eyed Sunglasses via Facebook
3. A Hanging Pickleball Mascot via Facebook
4. A Pickleball Christmas Tree via Facebook
5. A Tree Decorated with Painted Pickleballs via Facebook
6. Pickleball Mobiles via Facebook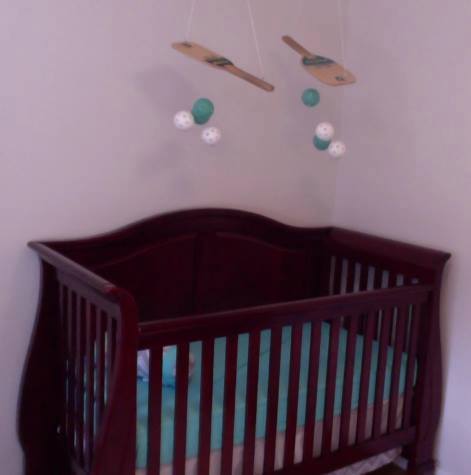 7. Pickleball Friendship Balls via Facebook
8. Painted Pickleball Trophies for Tournaments via Jennifer Lucore's pickleball blog
9. Costumes denoting Pickleball Royalty via Facebook:
10. Golf Cart Decor
There are definitely some very creative pickleball recyclers out there! Do you have any clever uses for broken pickleballs? Let us know!